The annual hot sale season is coming, are you still looking for bes seller products to sell in Q4 2021?Among all the products, toys are one of the most hot sale gifts in the holiday season for children and adult. In this article we will introduce niche product best seller decompression toys for dropshipping.
Last Mouse Lost
When speak to the decommpression toys, Last Mouse Lost might be the hottest one in 2021. It is very popular on cross-border platforms such as Amazon, eBay and Shopify. Its popularity is comparable to fingertip spinner 5 years ago. Many Shopify sellers have very good sales for Last Mouse Lost decompression toys.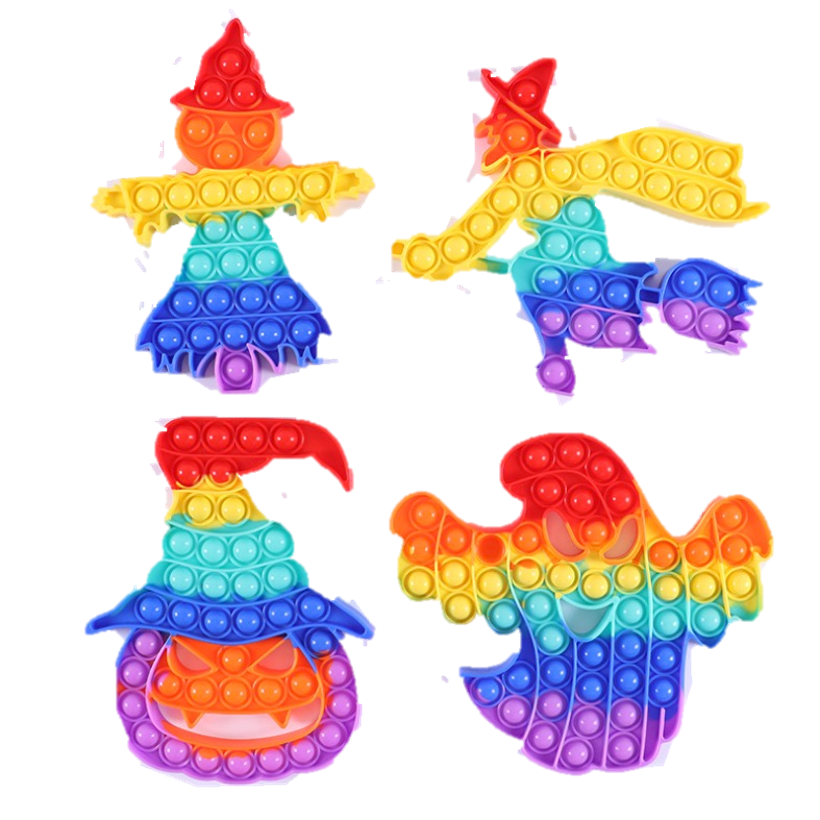 This decompression toy product is called "Last Mouse Lost". It is a simple and puzzle board game toy that can unlock multiple ways of playing. Just let your opponent press the last bubble. Win. It is understood that the sales performance of this product is excellent, and the data has been rising all the way without the promotion of off-site and Tiktok. According to the sales data reported by the Shopify seller, the forecasted monthly sales volume can reach 4000+ pieces.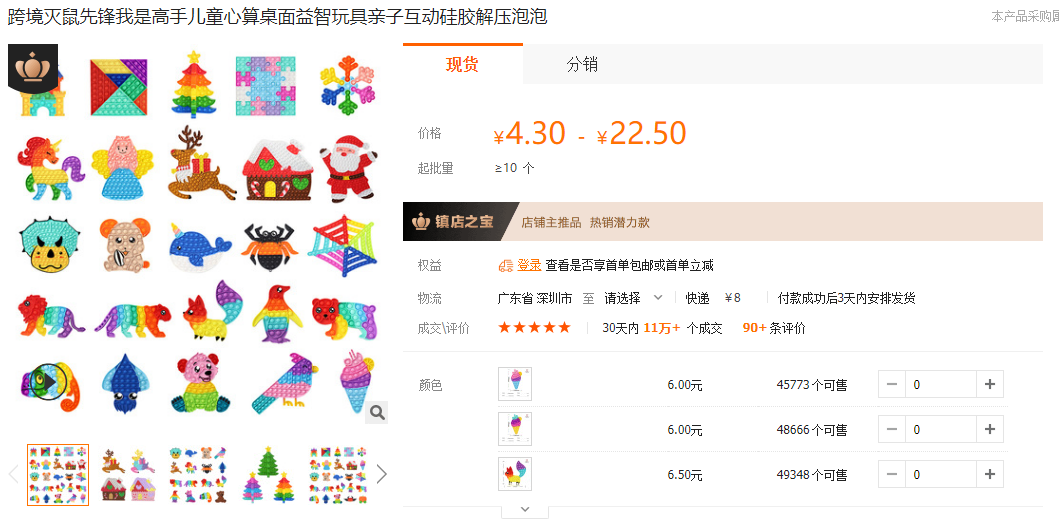 From the price listed on 1688 supplier, the decompression toy price range from $0.6 to $3.5/pcs based on its size and it is light weight, the weight range from 60 grams to 230 grams, it is very suitable for dropshipping.
During the holidays in Q4 2021, the manufacturers released more patterns such as pumpkin, ghost for holloween, deer, christmas tree, Santa Claus, snow house, socks, boots and hats for Christmas Day, those toys are definitely hot sale gifts for children in the holiday season.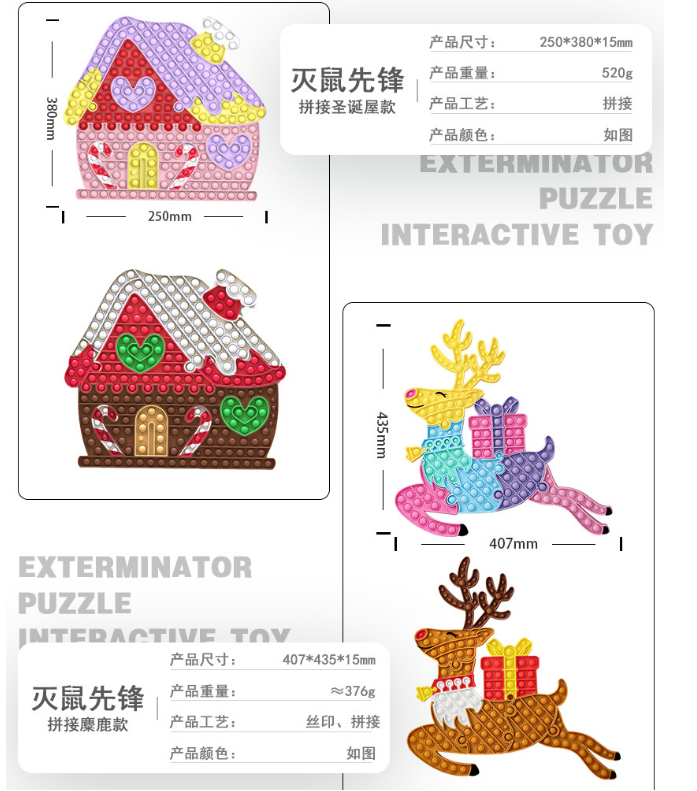 Fat Brain Toys
Fat Brain Toys is a well-known manufacturer and retailer of educational toys and games in the United States. A variety of educational toys of this brand are loved by many parents and children. For example, the following two decompression toys are suitable for all ages. The silicone buttons can be easily pressed to soothe emotions. Attract a large number of consumers to buy on Amazon and eBay.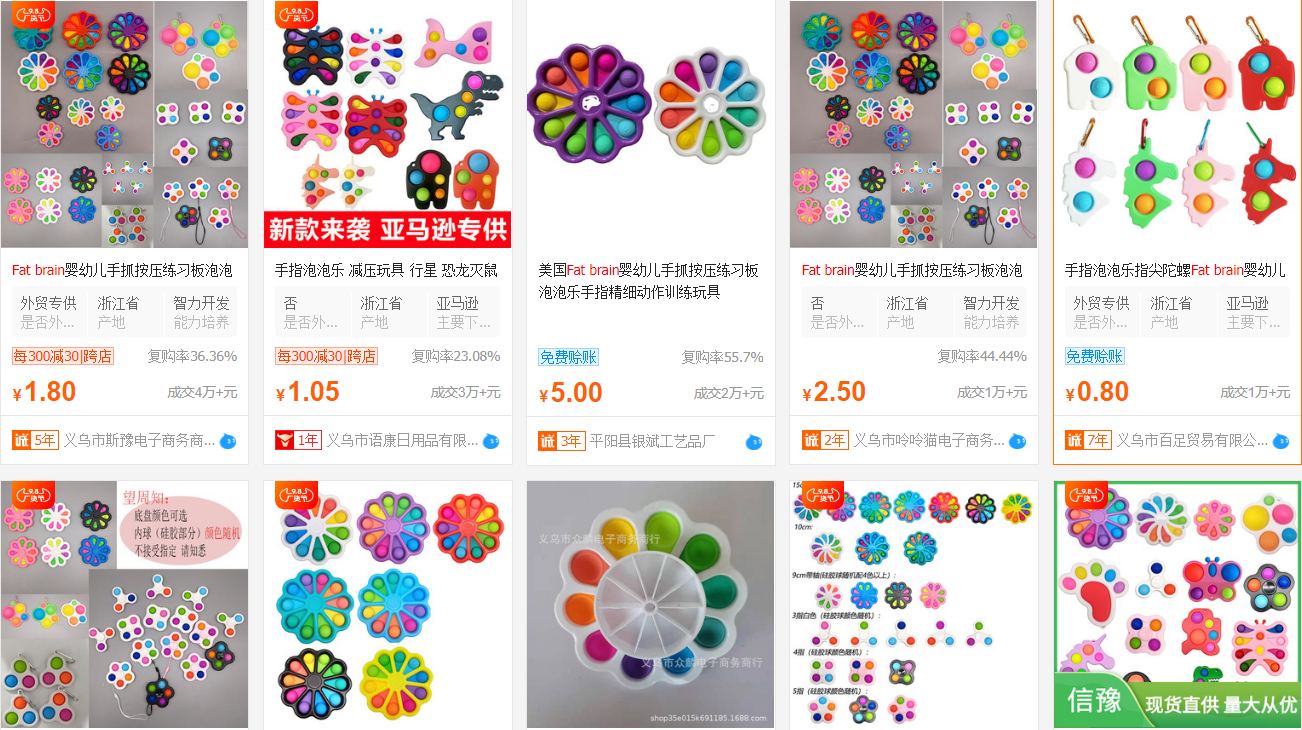 Mostly fat brain toys price range from $0.3 to $2/pcs based on the size and finger quantities. They are light weight and easily to make big sales in the holiday season.
FinGears
FinGears magnetic ring is another decompression toy that consists of three magnetic fingertip rings, which can be easily and flexibly rotated with your fingers.  Similar to finger spinners, it is also a hotsale decompression toys for dropshipping.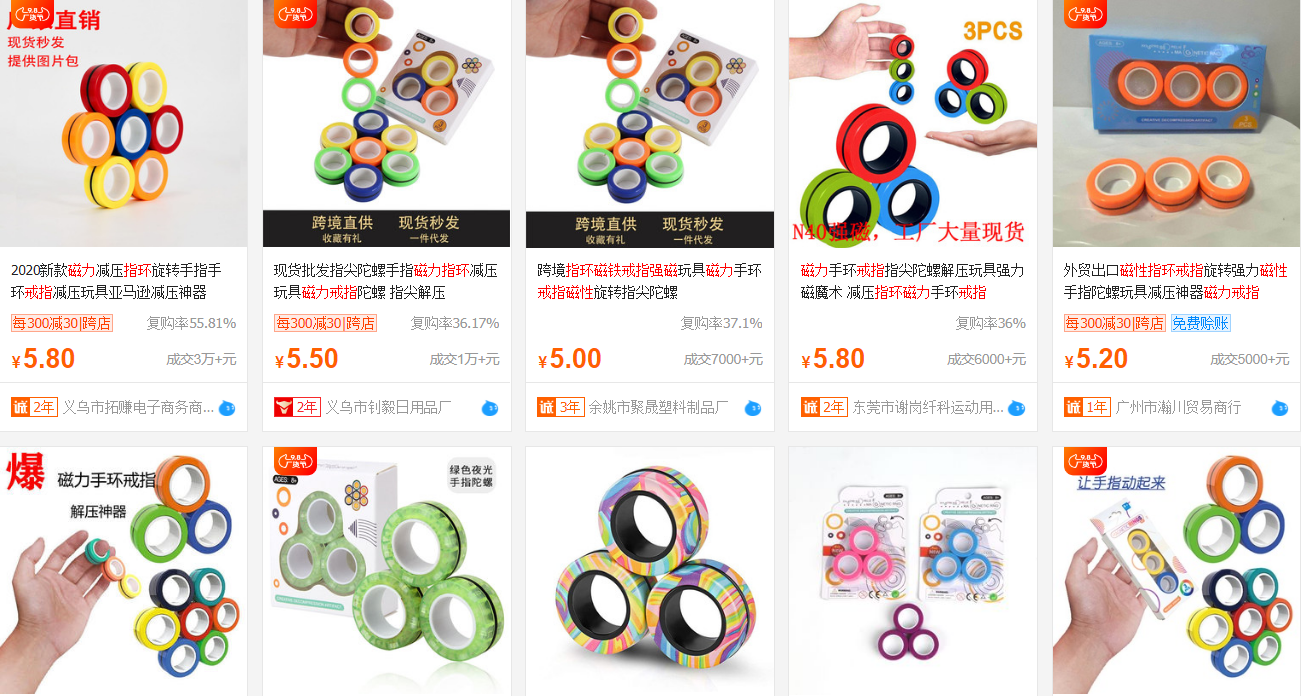 FinGears is a unique solution for human hands and human brains. Now, there are at least 10 techniques and ways to play with rings. Anyone can become a master of magnetism with his own imagination and creativity.
TeeTurtle
After this plush toy from the brand TeeTurtle became popular overnight on TikTok, it has also set a very good sales performance on Amazon's toy hot list. There are many color choices of the product, and each one is super cute. It is currently Amazon America Station #1 Best Seller in Toys & Games, with as many as 12,724 reviews.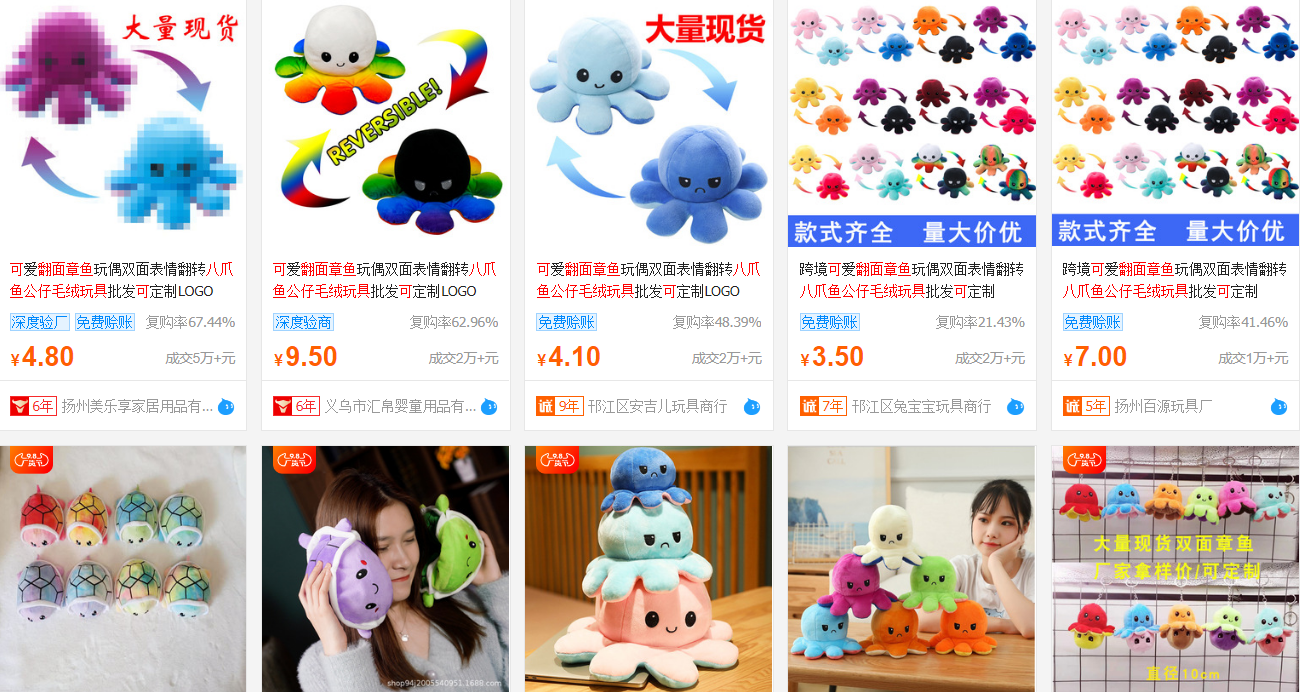 The tee turtle toy is light weight and cheap, the price is around $1.5/pcs on 1688, and it has more than 3,000 pcs sales per day. It is a very cute toy for holiday sale.
Care Bears
Another plush toys similar to Tee Turtle is Care bears, CareBear is a cartoon image of the popular American cartoon "CareBear", and its peripheral products have been widely loved by animation fans. Among the most popular toy categories on Amazon's latest list, the product currently ranks seventh, and its popularity index is also quite high.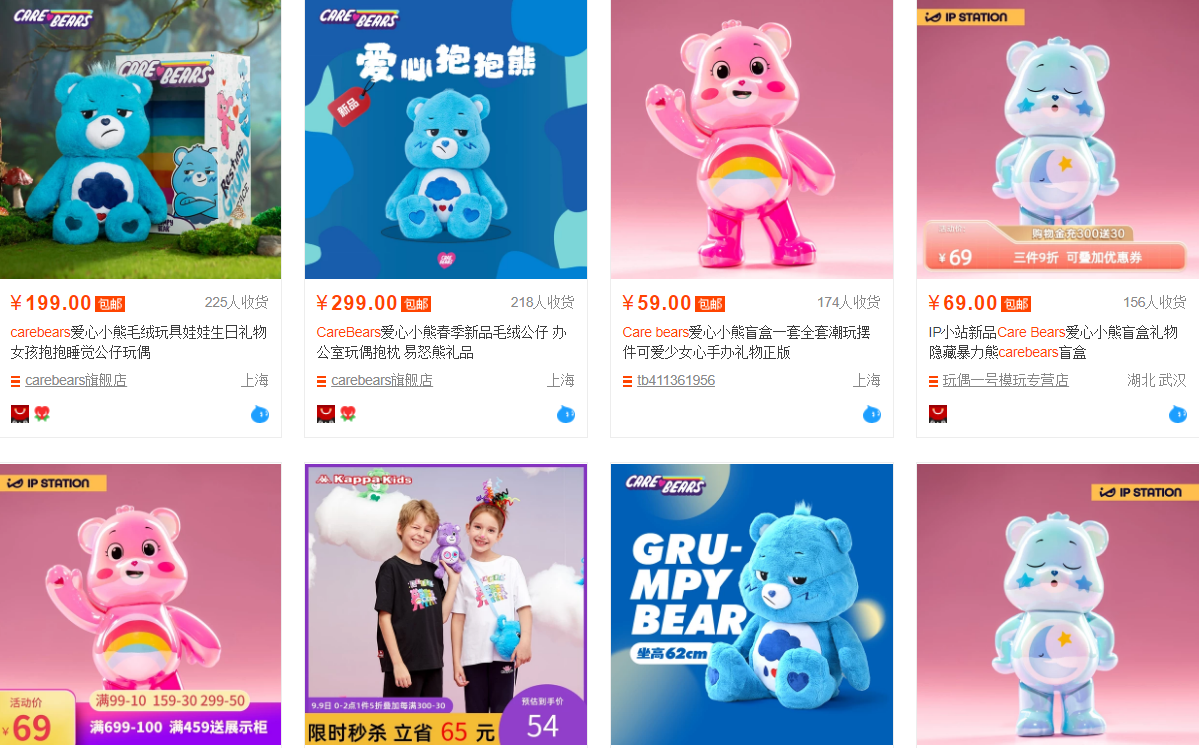 Of course, you should take care of the IP issues of the above best seller decompression toys for dropshipping, the toys are one of the best seller products in holiday season, it not only have decompression toys, but also puzzle, blocks, music, plush, balls, animals etc. When you selected the trending niche toys for dropshipping, you can surely make good profits in the holiday season in 2021 Q4.