ETSY platform is a C2C e-commerce platform centered on "manual", "design", "original" and "retro". The platform originally existed in the form of an online community. Designers and antique lovers exchanged ideas and shared ideas. As the scale gradually expanded, it grew into the largest handmade design e-commerce platform in the United States.It has very high requirements for products, and original hand-designed products with retro eight-character products are the main line, thus the products on Etsy is usually has higher profits, how to select profitable products for Etsy dropship from China? There are some Etsy product selection tips for you as a reference.
10 product categories suitable for Etsy dropshipping
1. Leather products
Handmade leather bags, leather clothing, leather toys, etc. We can find some niche design bags for Etsy store.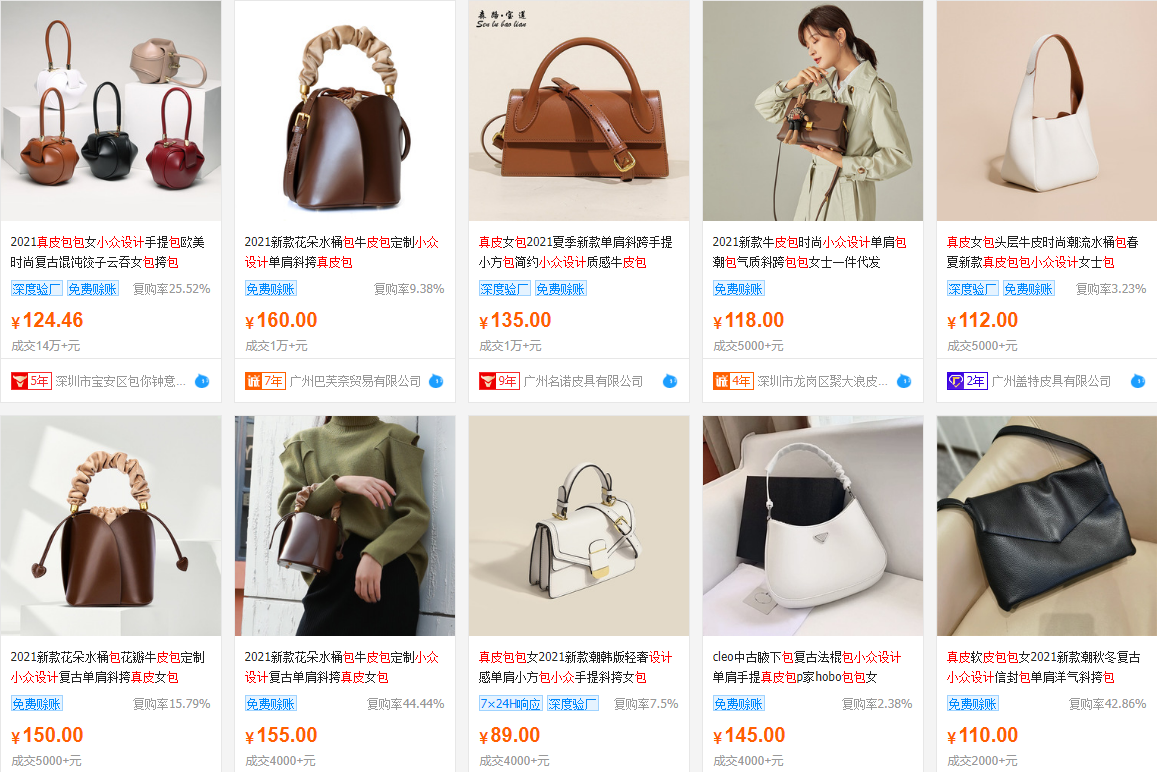 2. Handmade wood products
Products of this type are very common, such as wooden airplane and car models, wooden building blocks, wooden daily necessities, dishes, chopsticks, and so on.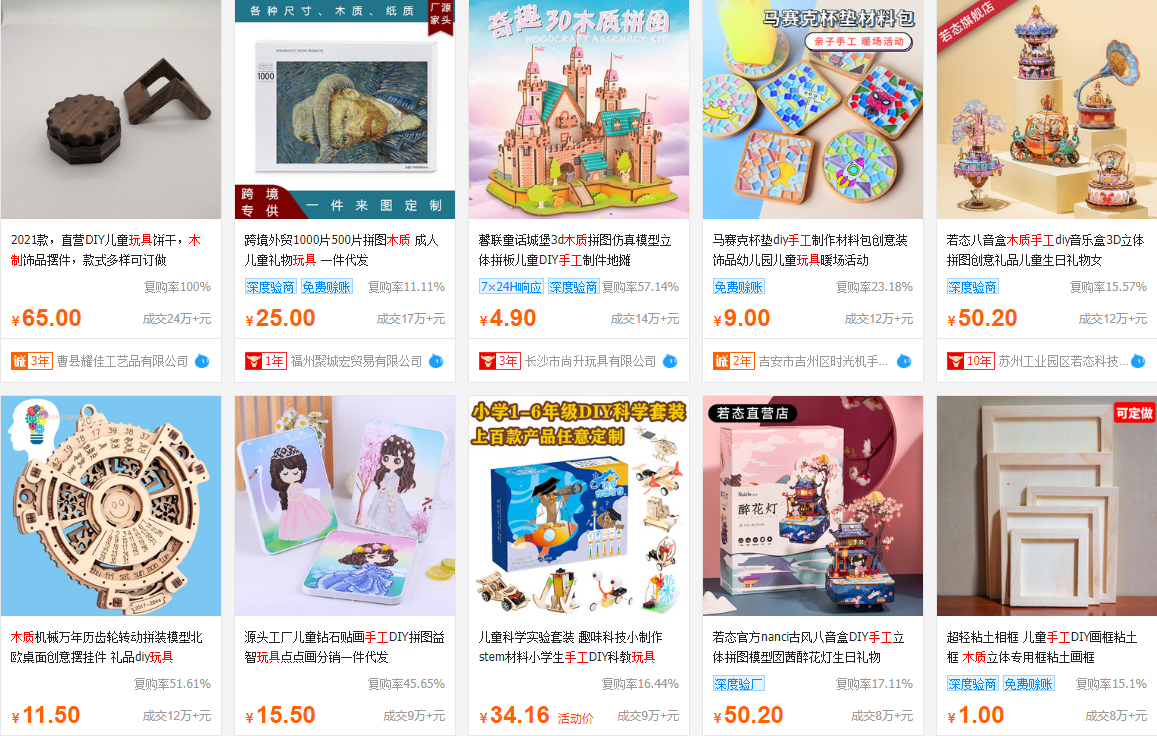 3. Embroidered knitwear
Under normal circumstances, embroidery knitting products are in line with the platform's product requirements, why do you say that? The two keywords of handwork and design, most of the embroidery knitwear meet the requirements, for example, embroidering a cartoon pattern on the bag, for example, embroidering an expression on the clothes, or adding a small tassel, which is very in line with the manual Design these two elements.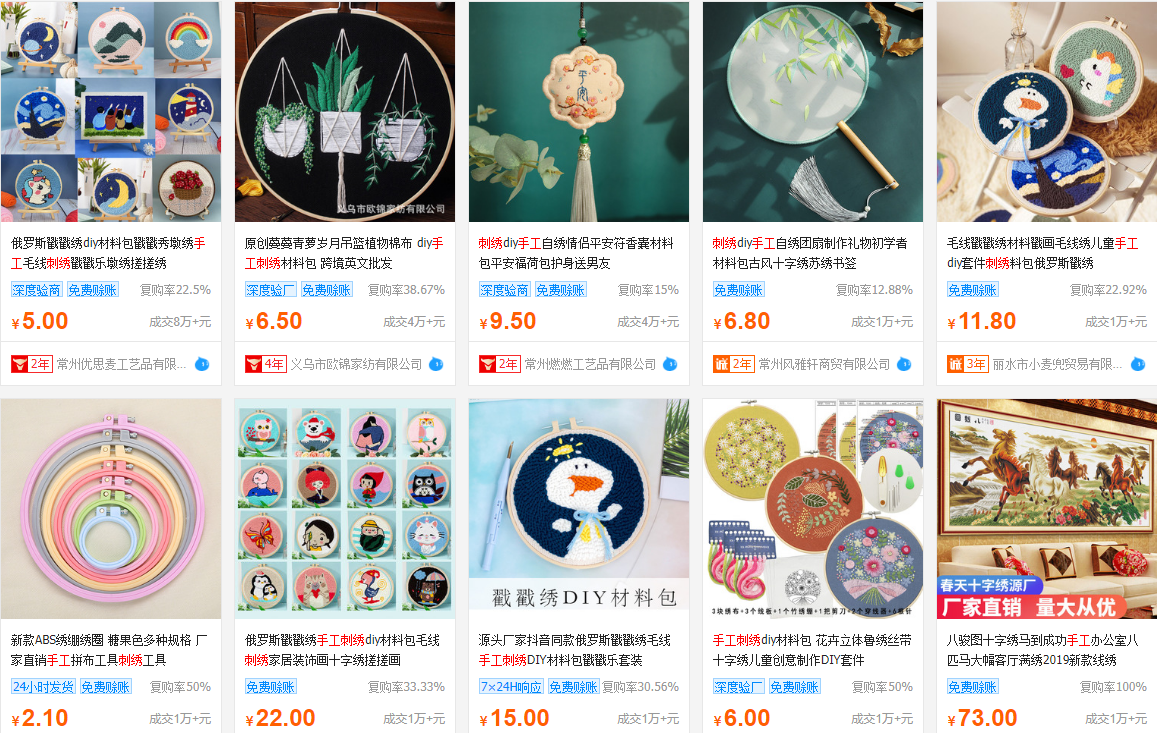 4. Handicraft ornaments
Such products are mainly specific categories, such as hand-made lovers, tea pets, or craft models.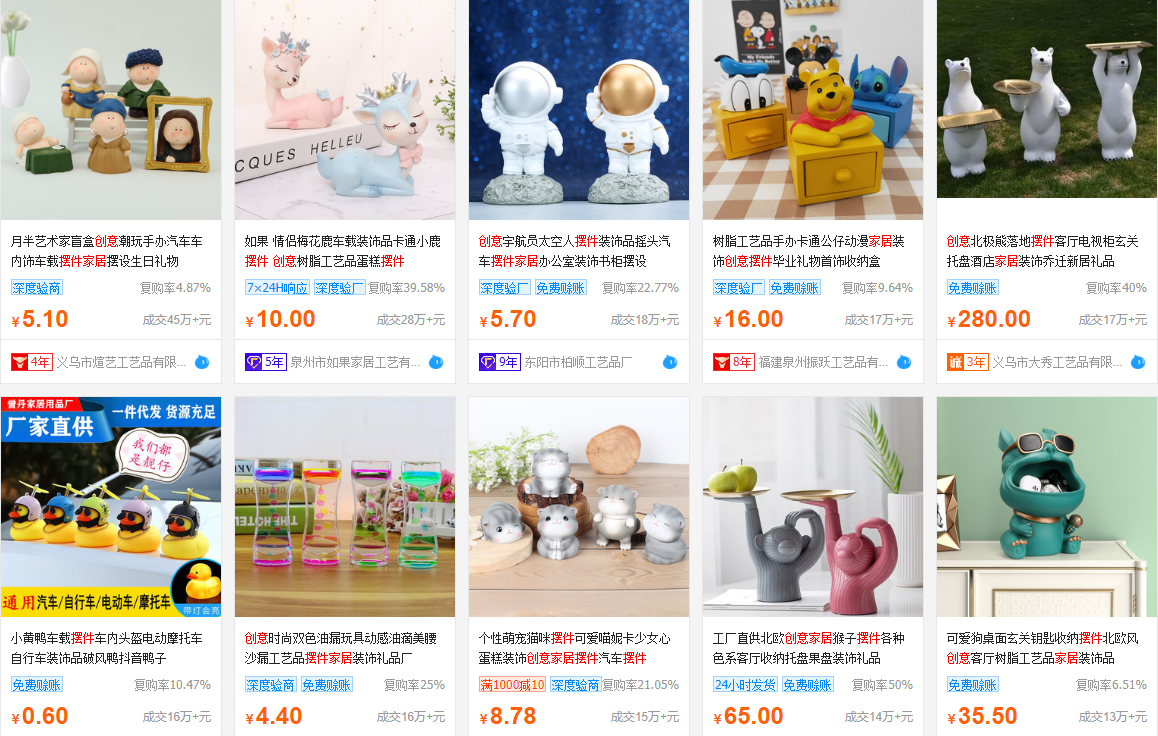 5. Oil painting
Works of art of oil painting type, or supporting products such as graffiti.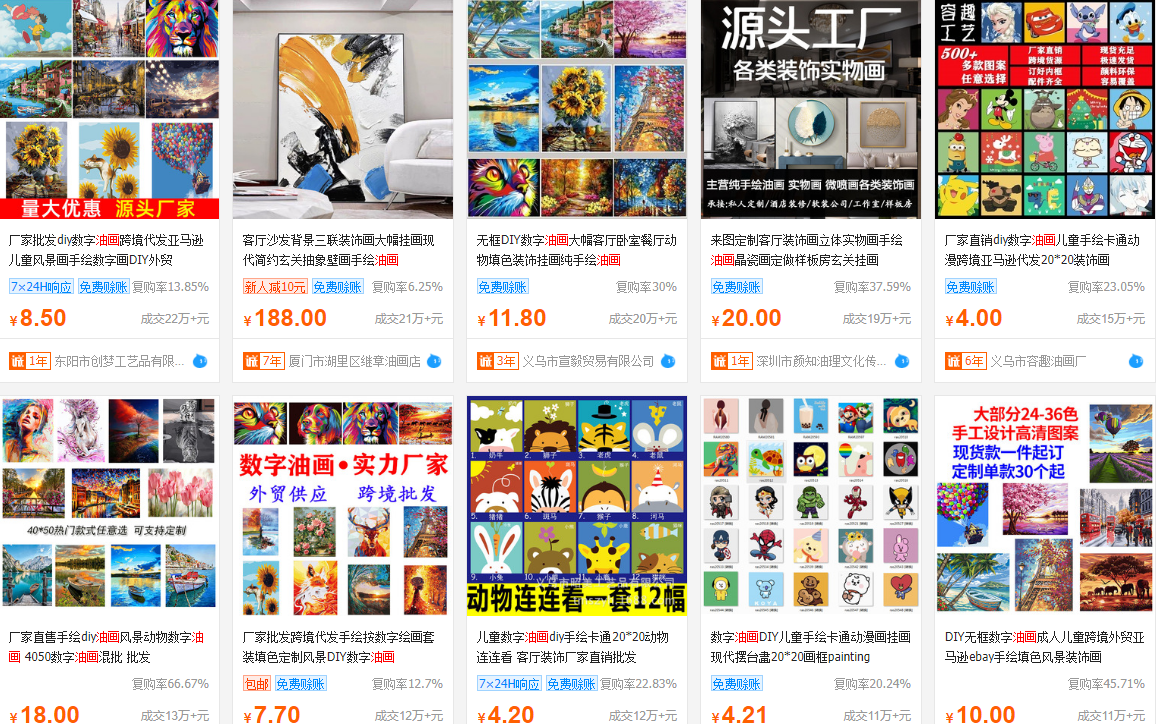 6. wind chimes
This type of product is also well understood, whether it is made of shells or glass, or even paper-made wind chimes pendants are also very suitable for the Etsy platform.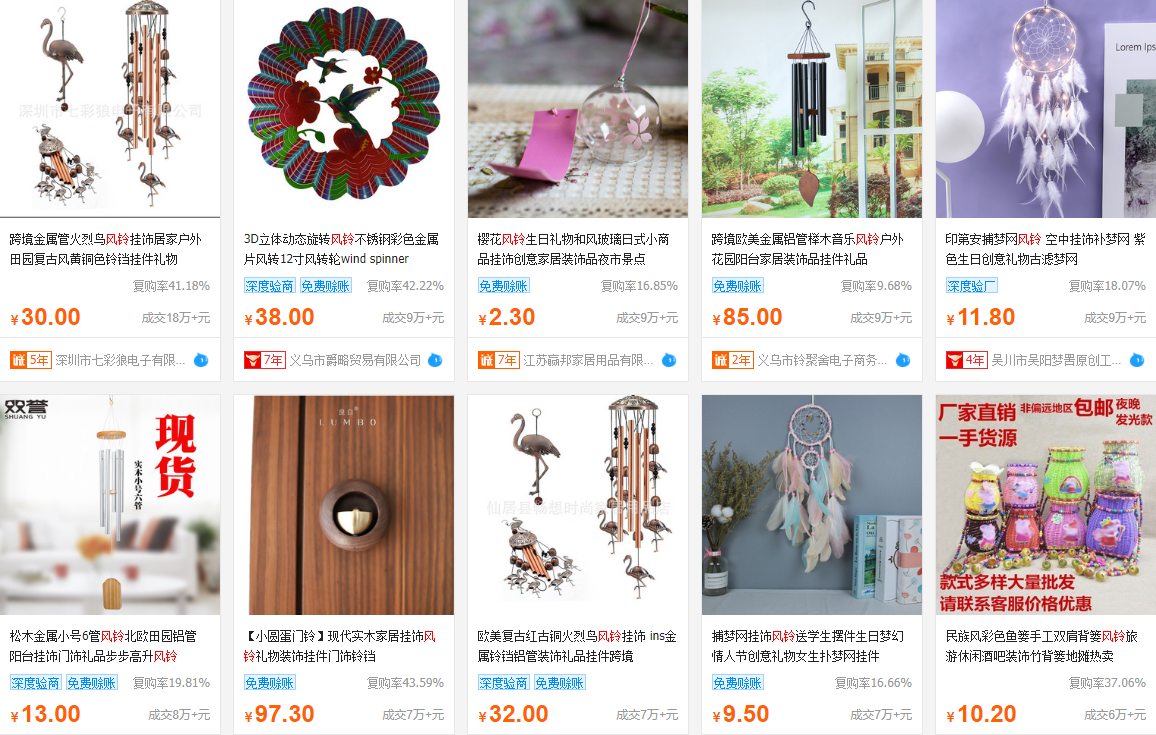 7. Ceramic hand-made
For example, tea sets, vases, dishes, etc.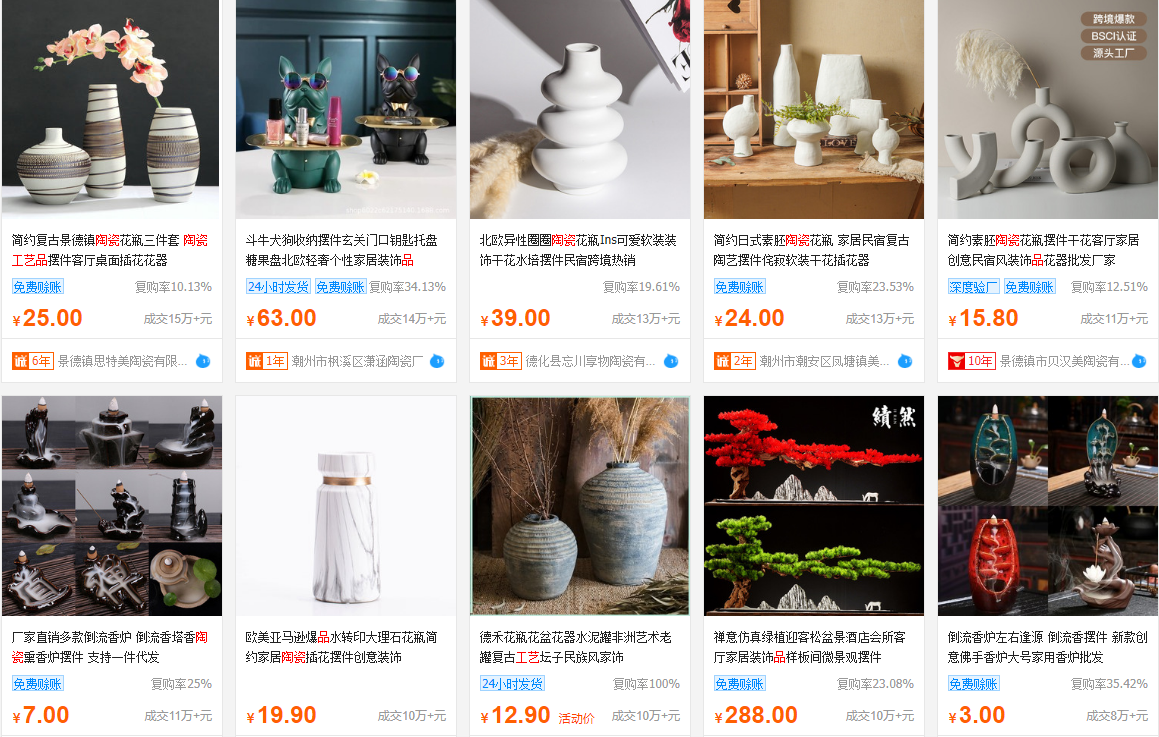 8. Handmade toys
This category contains a wide range, according to personal understanding. For example, a ball made of wool, a courtyard made of paper, and so on.
9. Customized products
The "DIY" products and customized products often referred to in China are also very suitable for this platform.
10. Carving
Wood carving, mud carving, nut carving, etc.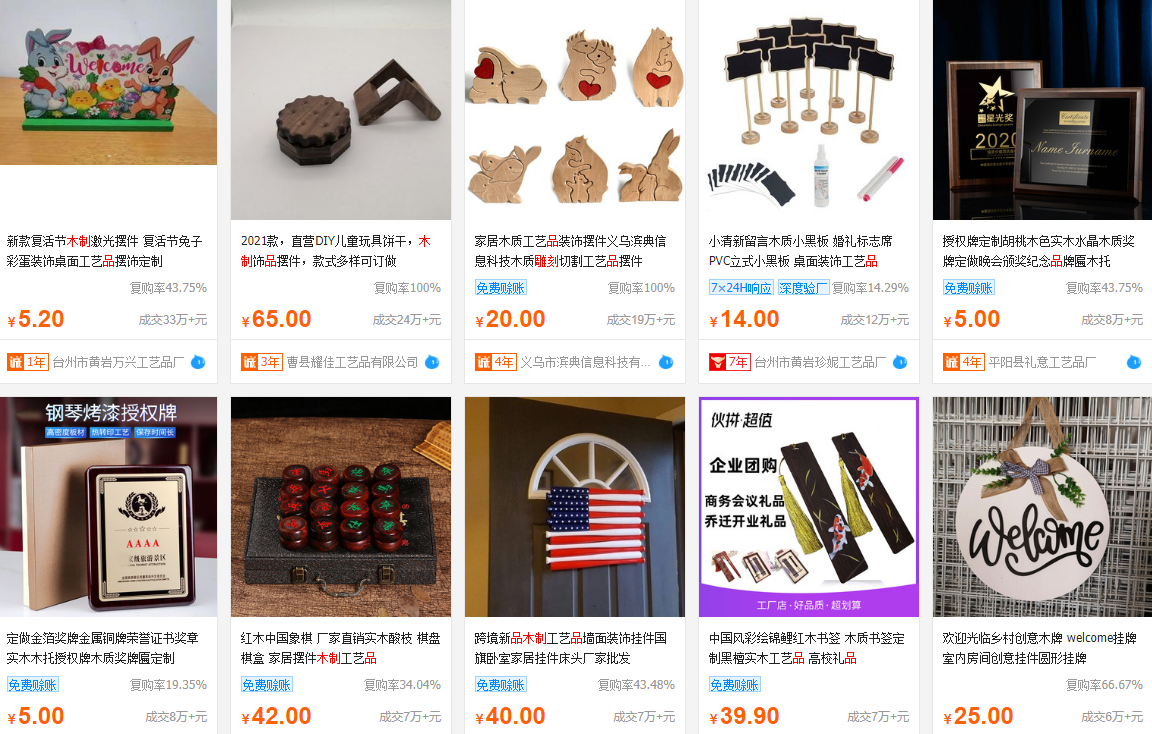 Product selection tips for Etsy dropshipping
Each platform locates user needs according to the audience groups of its own platform, and provides resources for related categories, and the resource allocation will be treated differently. As an Etsy seller, product selection is to discover customer needs and discover needs through different channels. Then, according to the needs of customers, we select products in related categories, test, and make popular products, so as to seize market share and form core competitiveness. There are some product selection tips for you as a reference.
Client requirements. The audiences of the platform are different. The differentiation of the audience determines the differentiation of customer needs. The platform will focus on corresponding and related categories according to user needs. But for general goods categories, just-needed products, all platforms are similar.
Core product category on Etsy. Each platform will analyze and locate its own core categories and main categories according to its own user needs, that is, the platform's own core competitiveness. For example, Amazon is a comprehensive e-commerce platform, and the differences in various purposes are not very obvious. The main categories of eBay are biased towards the categories of machinery/outdoor/tools, so many sellers know that the selection is very important but do not know How to do it. The Etsy platform focuses on original handicraft retro products, such as DIY, wood products, leather products, jade carvings, etc.
Etsy rules. Based on the above two points, the platform will correspond to some rules. Or the corresponding restrictions on the cultural environment, national laws, consumption habits, etc. of the corresponding national and regional sites. Therefore, each platform's investment category, operating rules, profit standards, and even the profit pricing range of the product are affected.
Consuming power. There are also differences in the consumption power of sellers on the platform. For example, Wish is mainly based on volume, and low customer unit prices can obtain a large number of orders, thereby obtaining high profit margins. For mass production, first-hand sellers can try Wish, and the operation of the store group model can also be applied to the Wish platform. So for platforms with high customer orders such as Amazon and ETSY, they belong to the category of platforms with refined operations.
Logistics model. The form of logistics will also be affected. For example, the overseas warehouse model has advantages for large weight volume items. If it is a single product with a lighter quality, the platform also supports self-delivery or drop-shipping. For example, if you go to European and American countries, then the shipping costs will also have a great impact, so also look at the unit price of the selected product! Make product budgets based on logistics costs, make the cost control, and then feed back to product selection on Etsy.
Etsy order fulfillment procedure for packages shipping from China to EU USA
Unlike Amazon and Shopify, Etsy currently doesnt have order fulfillment center options available, thus Etsy order fulfillment mainly rely on supplier and order fulfillment companies. ShipAnt offers one stop order fulfillment service for Etsy orders shipping from China to USA and EU countries. The following are the order fulfillment service and procedure.
Step 1. Etsy integration. Just like Amazon and Shopify, Shipant need to integrate Etsy store with ERP to update orders for order fulfillment. It is very easy, all you need to do is to tell us the store name, then we create an authorization link from ERP and send to you, you can login Etsy store and generate an random authorization code and send back to ShipAnt, we will input the code to authorize integration, if the code matched the integration can be done and we are able to downlod order information from Etsy. PS: the authorization link only effective for 30 mins, thus need to work together at the same time.
Step 2. Sourcing purchasing. Once orders being updated to ShipAnt ERP, we are able to check the product information in the orders and shipping information.  If you already have reliable product suppliers in China, you can send us the product links to match and save in the ERP system, then our staff just purchase directly, if you didn't have suppliers, then we will help you source and confirm with you the price, then purchase them.
Step 3. QC. ShipAnt warehouse will check the product quality to make sure there's no broken and flaws on the products to reduce aftersale rates. The product broken and flaws will be take photos to confirm with supplier for return and exchange.
Step 4. Inventory warehousing. Products will be matched to each orders and update inventory in ERP. If the product SKUs on Etsy more than 20, we will need to print barcode to distinguish each product.
Step 5. Pick pack. ShipAnt warehouse will pick pack the products for each order by time once the erp system show the orders shown complete, in this step, the warehouse will focus on strengthen packages and reduce package volume since the products mostly are home decors and crafts which have a little big volume and may fragile.
Step 6. Print shipping label. ShipAnt warehouse will help you prepare invoice for customs declare, select the right shipping courier for destination countries shipping from China and then print shipping label to stick on the packages, then return tracking to Esty.
Step 7. Shipping. ShipAnt offers air mail, ePacket, small package lines shipping from China to USA and EU countries, Middle East and Asia countries, 7 to 15 days delivery, stable and cost effective.
Step 8. Update bill. Once the package shipped, ShipAnt will update the bill for the product cost, service fee and international shipping cost as well as VAT tax if you do not have IOSS code for packages ship to EU countries.
In addition to the service listed above, ShipAnt could also help you custom brand label packaging to assist your Etsy store marketing. With ShipAnt order fulfillment service, you are totally free on the order fulfillment works and make all your efforts focus on more important works on Etsy store marketing. You are welcome to inquire ShipAnt if you have any questions on Etsy order fulfillment dropship from China.