Product price is always the biggest concern when we select products for eCommerce business, it not only related to the profit margin but also related to the marketing strategies, dropshippers and wholesalers are always on the way sourcing new products and new suppliers. How to source cheapest suppliers from China for dropshipping wholesale? There are usually two ways, online sourcing and offline sourcing, each has its own advantages and disadvantages, you may compare the 2 ways to find the best way sourcing from China for dropshipping and wholesale.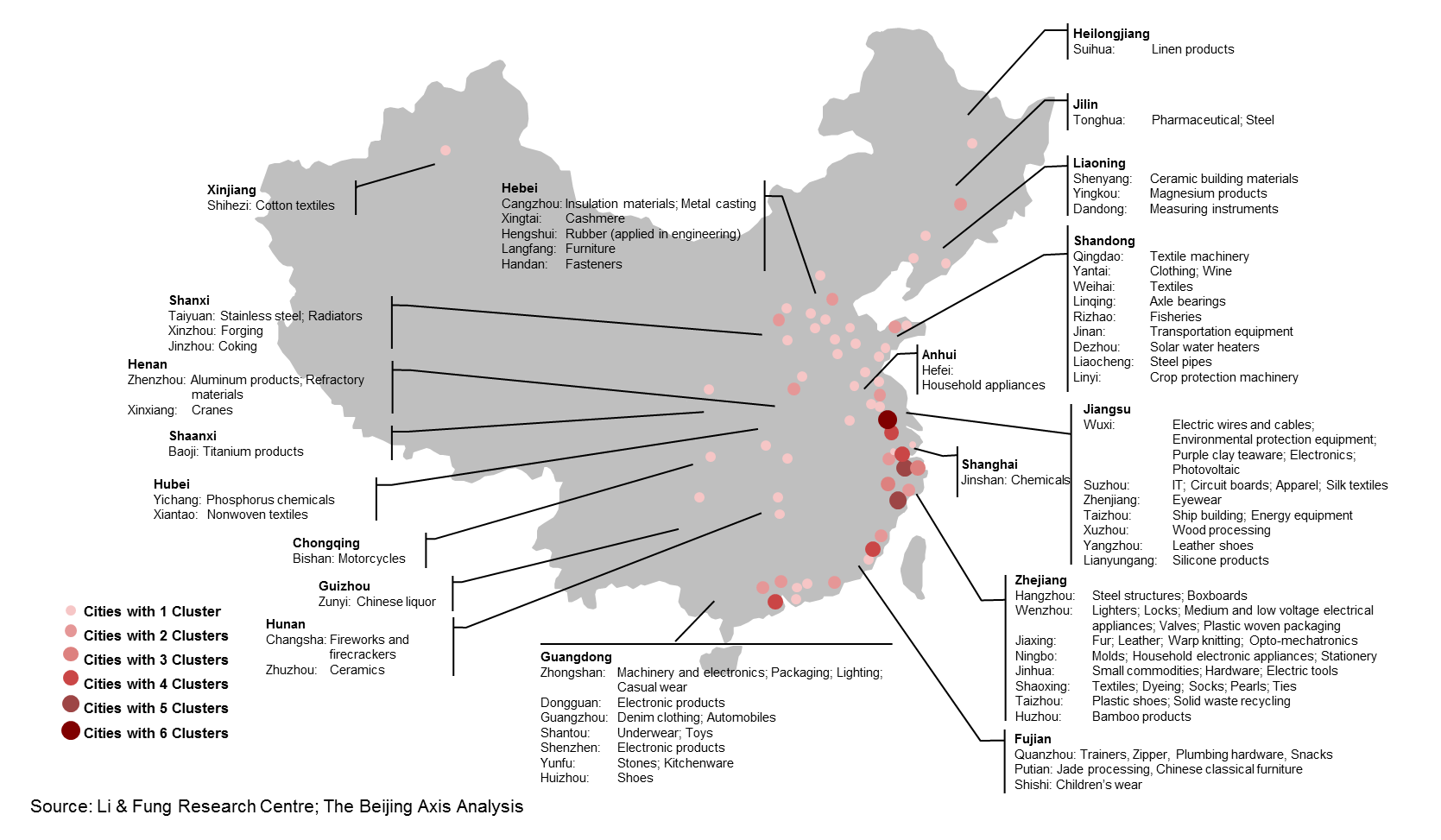 Since China is the biggest manufacture country in the world, it is necessary to have a brief idea about its manufacturer industrial distribution when we planning to source products from China. Unlike other countries, China has very complete supply chain thus the manufacture cluster are very concerntrated, each province or city has its own product manufacture clusters. From the above photo you can see, mostly of the manufacture industries are located in North China, East China and South China near its coastline. For example, if you want to source steel pipes you may think about Shandong province, if you source silk clothing or wedding dress you may think about Suzhou, Jiangsu province; if you source small home decor hanging accessories you may think about Yiwu, Zhejiang province, if you want to source children men clothing and shoes, you may think about Jinjiang, Fujian province; if you want to source women clothing, jeans, bags and shoes as well as electronics you may think about Guangzhou, Shenzhen, Dongguan in Guangdong province. According to research, One-quarter of the world's home textiles are from Nantong, Jiangsu, one-third of jeans are from Zengcheng, Guangzhou, 60% of the world's glasses are from Shenzhen, and 80% of wigs are from Xuchang, Henan. Thus rule No.1 how to source cheapest products from China is to find the right manufacture place.
Offline sourcing from China
Offline sourcing is very important way when you need bulk wholesale products from China, in this way you know well about the product material, quality, price, delivery time and you can talk to the supplier face to face to make fast decision when you found the right products. However, offline sourcing usually have very high travel cost and China has locked down the business tour during COVID19 pandemic period, it is good to know the most effective offline sourcing ways in China, industrial exhibition, local wholesale market and factories.
Before 2020, the Canton Fair attracted hundreds of thousands factories and millions of small busniess from worldwide countries in April and October each year, the manufacturers shown the best products with latest design and technology.It is very effective way to source products and manufacturers and there are hundreds of industrial exhibitions each year. Once the world recovered from the COVID19 all walks of life are waiting for prosperity, you may also apply a business trip to attend the Canton Fair or similar industry fair.
Another way for offline sourcing in China is the wholesale market, there are hundreds of giant wholesale markets in China. For example, if you want to source jeans you can come to the wholesale market in Xintang, a town near Guangzhou city, there produces 80% of the jeans in China, no matter for China market or overseas market you can always find the right jean style in the jeans wholesale market, there are tens of jeans wholesale market in one street which you may take days to source, but you can always find the best jeans suppliers to dropship or wholesale.
The third offline sourcing way is to visit the factory directly. As you can saw in the first photo there are always an industrial clusters get together in near cities. For example, if you want to source plastic toys in China, the biggest plastic toys factories located in Shantou, East Guangdong, you can source a few plastic toys factories in Shantou and visit one by one, you can always source the plastic toys for bulk wholesale. If you want to source small gifts commodities then you can come to Yiwu.
Although offline sourcing takes money and time, you can always source the cheapest and quality suppliers for dropshipping and bulk wholesale. What should you do if you only need to source dropshipping suppliers or you cannot afford the time and fees source suppliers offline? Try online sourcing instead.
Online sourcing from China
Online sourcing is the most easy way when we dropship or wholesale from China. Generally we can source from Aliexpress, Alibaba, 1688(Alibaba CN) and other online shopping platforms. When you sourcing online you only need to search product keywords and then filter products with sales, reviews as well as price, sometimes you maybe confused by hundreds of suppliers with wide range of price of exactly the same products, for example, you are sourcing a yoga pants on Aliexpress and 1688.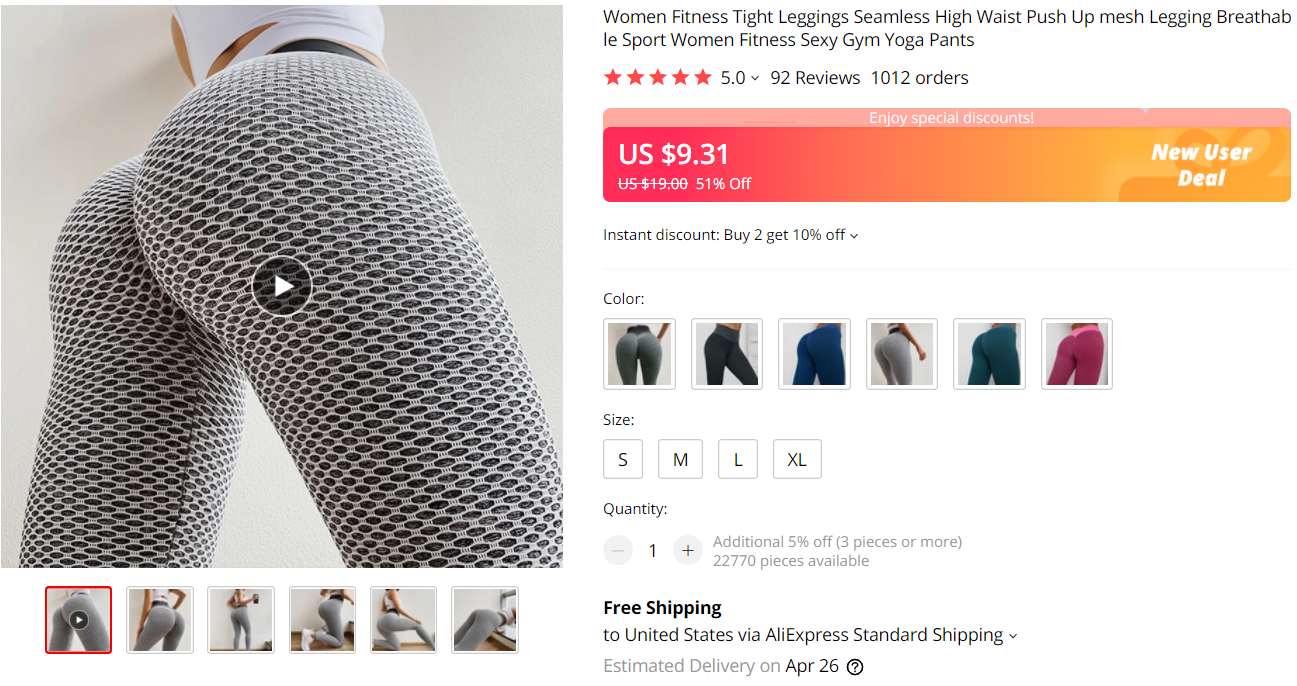 The same yoga pants we can find hundreds of suppliers with price range from $1.5/pcs to $10/pcs on 1688. If you only care about the price then you can sort the yoga pants by price and select the cheapest one, deal. However, online sourcing seems easier than offline sourcing but it is far more complicated to distinguish which supplier are more reliable as you cannot see real product photos and cannot touth compare personally like offline sourcing. There should be lots of aftersale issues if we purely select the cheapest yoga pants suppliers based on price, for example, based on our dropshipping experience for dropshippers in the past the material, workmanship, size, color and even smell might be wrong. It isnt hard to imagine the material, human salary continually to raise in China, thus the supplier give up the quality in order to make their price competitive. How to source reliable suppliers for dropshipping and wholesale at cheap price? There are general sourcing steps for you as a reference.
Step 1, when you source online you may know the platform rules like aftersale, member rights protection etc.;
Step 2, sourcing products via keywords and photos;
Step 3, filter suppliers via price, sales, reviews, supplier qualifications, years of experience, professionality, respond time etc;
Step 4, selct 3 to 5 suppliers via the overview of step 3;
Step 5, compile a list of questions about the products include bulk price, material, workmanship, design, real photos, size chart, stocks, delivery time, payment terms etc. based on your concern and talk to the 5 suppliers one by one;
Step 6, select 2 to 3 suppliers you are satisfied the most to make sample order;
Step 7, evaluate comprehensively based on your communication with the real products you received.
Step 8, repeat from step 2 to step 7.
From the online sourcing procedure you will see online sourcing isnt easy at all as you cannot purely choose the cheapest supplier online based on price. There are lots of similar dropshippers and wholesalers post on quora how to source the best women clothing supplier in China? How to find the best supplier in China? Frankly speaking there's no shortcut each dropshipper or wholesaler requirements are different, the same supplier work for this business might be not suitable for another one. The only way is to apply much more practical online sourcing methods and take your time to practice, after half year or one year when you known the industry well it is very easy for you to source reliable suppliers at cost effective price from China.
Of course, when you sourcing from China online you will inevitablely meet the payment issue, language issue as well as the shipping issues, you can also find some Chinese sourcing agent to help you save time and money by reasonable commissions. Shipant is professional Chinese sourcing agent and shipping agent provides one stop sourcing and shipping service to help you dropship and wholesale from China. Our agent service include: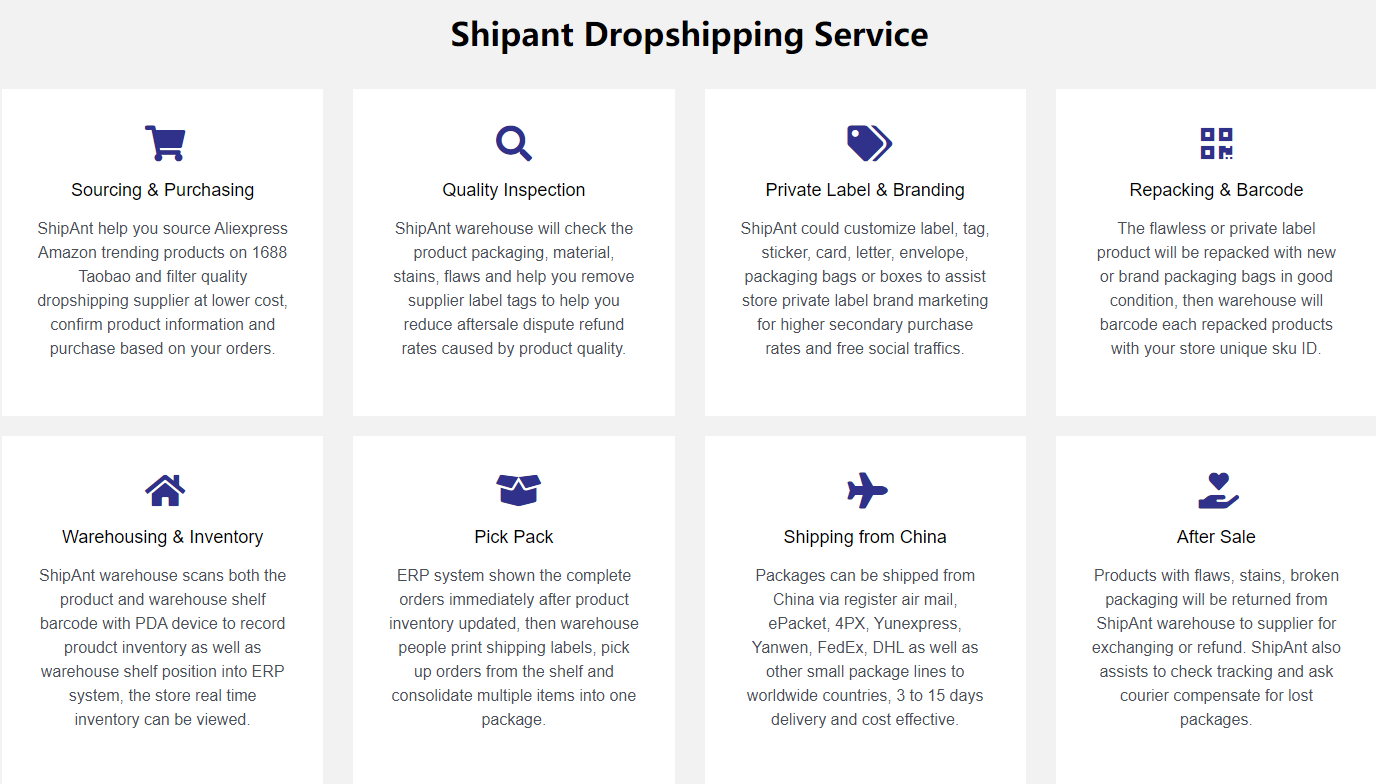 Shipant located in Guangzhou, Guangdong , the biggest industrial manufacture province in China. You are welcome to inquire Shipant online & offline sourcing service with products keywords, material, budget price, color, size and quantities as well as your requirements in details.