Aliexpress is a great platform for dropshipping and it is also a good way to find trending products. Let's take sports products selling in France for example, What's the hottst sports products in autumn 2021? What's the best seller sports niche for dropshipping? From the hot search sports product keywords in the past, "football, sports goods, fitness, bicycles and accessories" has been included in the Top 10 hot searches in the sports category for two years.
With reference to Google Trends data for past 5 years, the popularity of "fitness" will reach its highest search volume in September each year. This year it will continue the past trend and become a hot sports niche in September. During the epidemic, indoor sports have become more popular. Among them, aerobic exercise is the best choice for French people in pursuit of physical fitness and body shaping. In addition, men will prefer strength training to shape perfect lines for their muscles. Women care more about their body and are willing to show their graceful posture. Therefore, yoga exercises satisfies their body shaping needs very well. In response to the needs of French consumers in different sports scenes, what's the best sports niche products dropship to France market?
Indoor Fitness-Aerobics
The so-called aerobic exercise refers to low-intensity, rhythmic, uninterrupted and long-lasting exercise. It is an exercise that lasts more than 30 minutes and has extra energy. Common aerobic exercises include: walking, brisk walking, jogging, Race walking, cycling, etc. While those sport equipments are too large for dropshipping, we can focus on the sports related clothing, accessories products.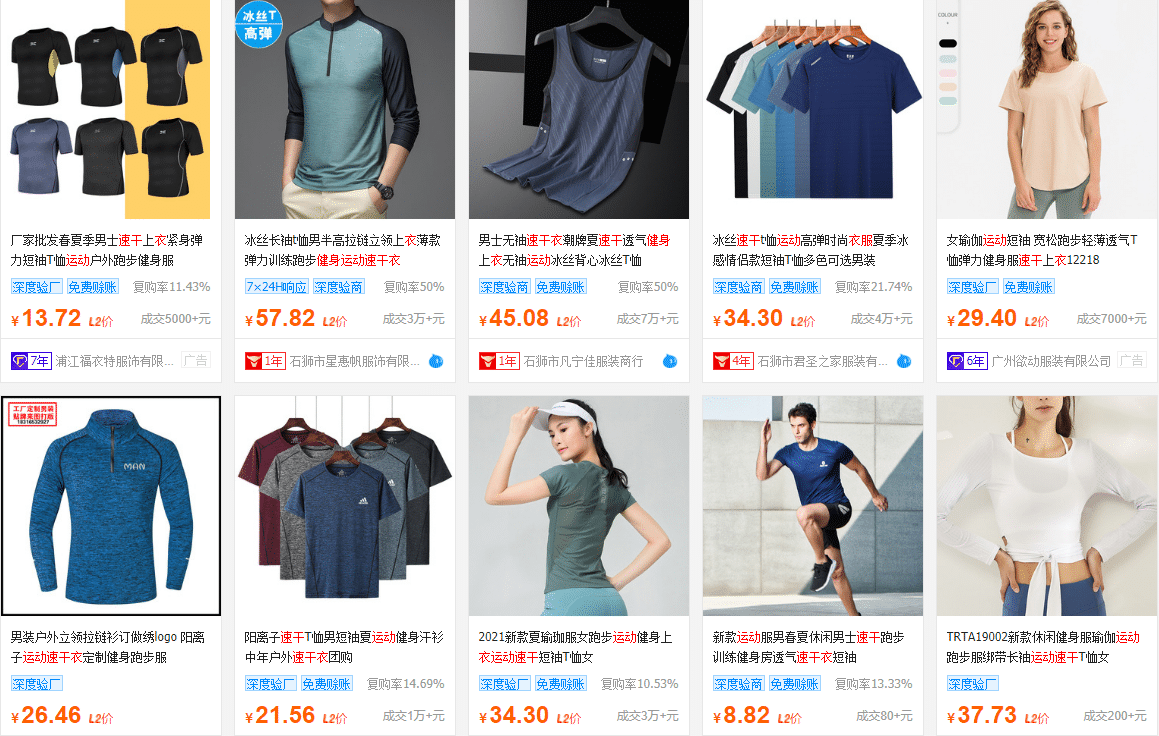 Indoor Fitness-Strength Training
Speaking to strength training, we commonly have planks, push-ups, abdominal crunches, sit-ups, barbell hip bridge, standing dumbbell flat lifts and so on. The pull ropes, band, grip ball and abdominal wheel can be good choice for dropshipping.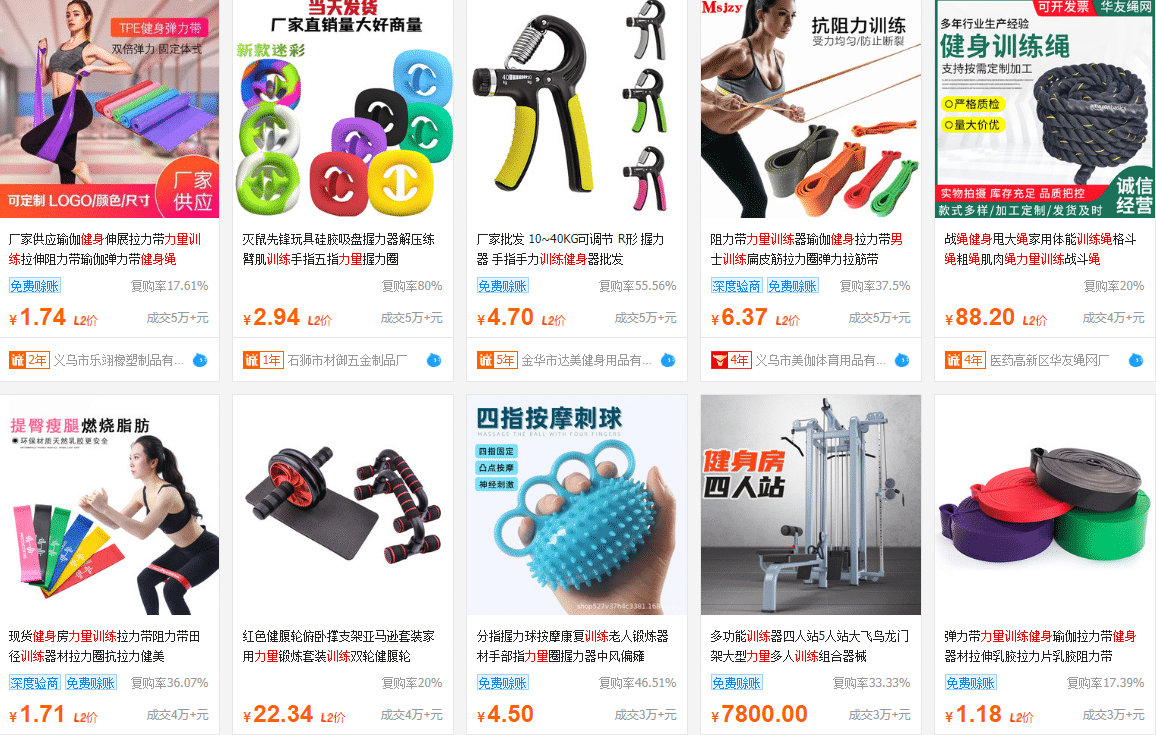 Indoor Fitness-Yoga Training
In addition to the above two scenarios, through Google Hot Search Trends that every September, yoga is also popular among French people. Then, what kind of yoga supplies do French people like? The yoga aids recommended by the editor here are yoga mats, fitness elastic bands and fitness balls.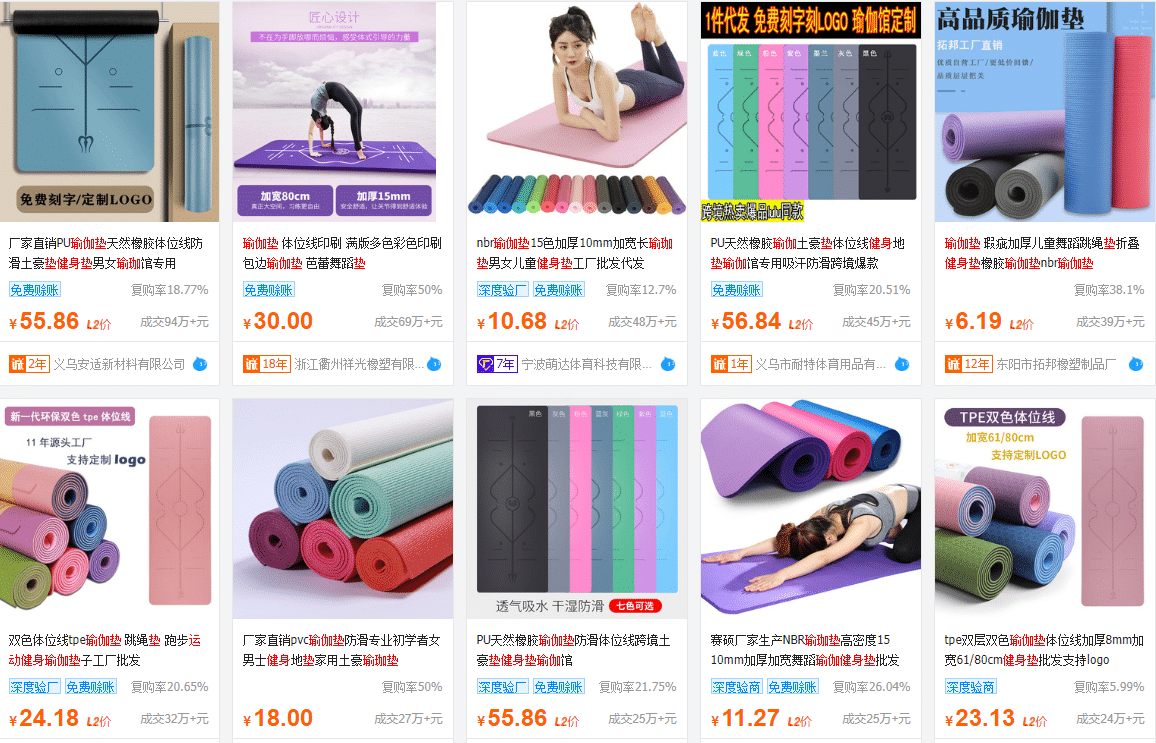 How can one get comfortable sports shoes and clothes while having excellent sports equipment. For French people who have high requirements for sports, sports shoes and clothes are also more professional. Different sports scenes need matching shoes and clothes. Indoor exercises for women are mainly yoga and Pilates; men prefer strength training and aerobic exercises.
Tight sportswear
Focus on the following points:
1. Material, skin feel;
2. Elasticity, that is, stretchability, can perform large-scale and high-intensity fitness exercises well;
3. Whether it can dry quickly after a lot of sweating. In addition, pay attention to whether there is an oversized size (3XL ).
Indoor Fitness-Women's Sports Top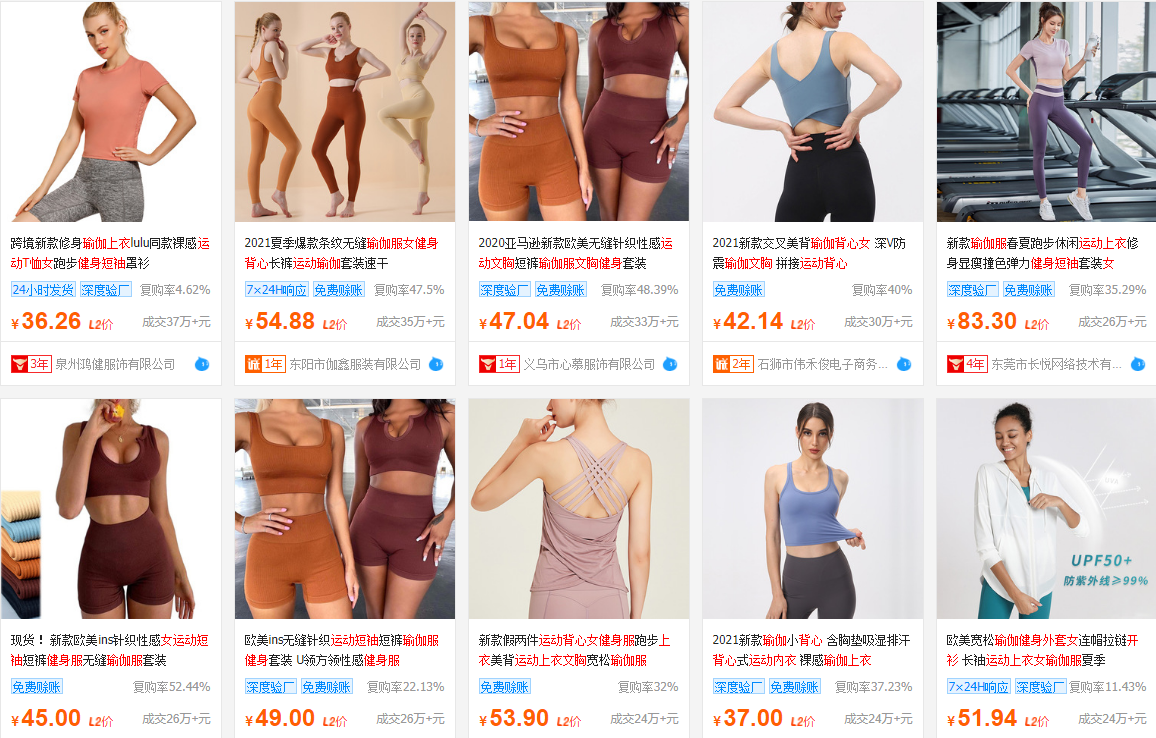 Consumer concerns
Whether the fabric is comfortable to absorb sweat, is elastic, and cannot hinder large movements during yoga exercises.
Recommended material: polyester plus elastic fiber.
Sports bra:
1. Whether the fabric is comfortable, breathable and sweat-absorbing;
2. With or without steel ring;
3. Whether there is enough support for the chest and no sense of restraint;
Indoor Fitness-Women's Sports Bottoms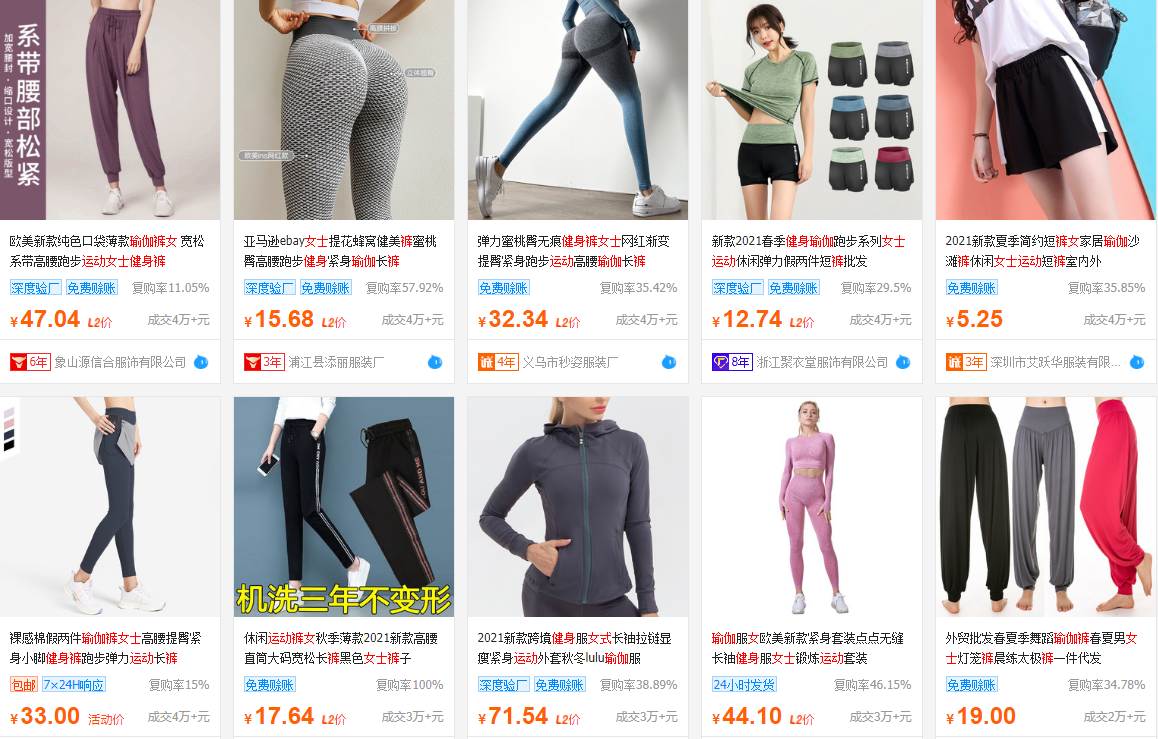 Consumer concerns on tight pants:
1. Whether the fabric is comfortable to absorb sweat and elastic;
2. It has good stretchability and cannot hinder large movements;
3. Is there a large enough size (3XL);
4. Is there a style (basic/flare/straight);
5. Whether there is a special fat burning function.
Outdoor hiking and camping
In addition to popular indoor sports, outdoor hiking and camping are also essential sports for French people. Outdoor sports have the dual characteristics of sports and travel and leisure. Whether young or middle-aged, blue-collar, white-collar or ordinary aristocracy, French people have shown a romantic attitude in pursuit of outdoor excitement. Especially in terms of shoes, clothing and equipment, the more professional the  better experience during exercise.
Outdoor-Men's Footwear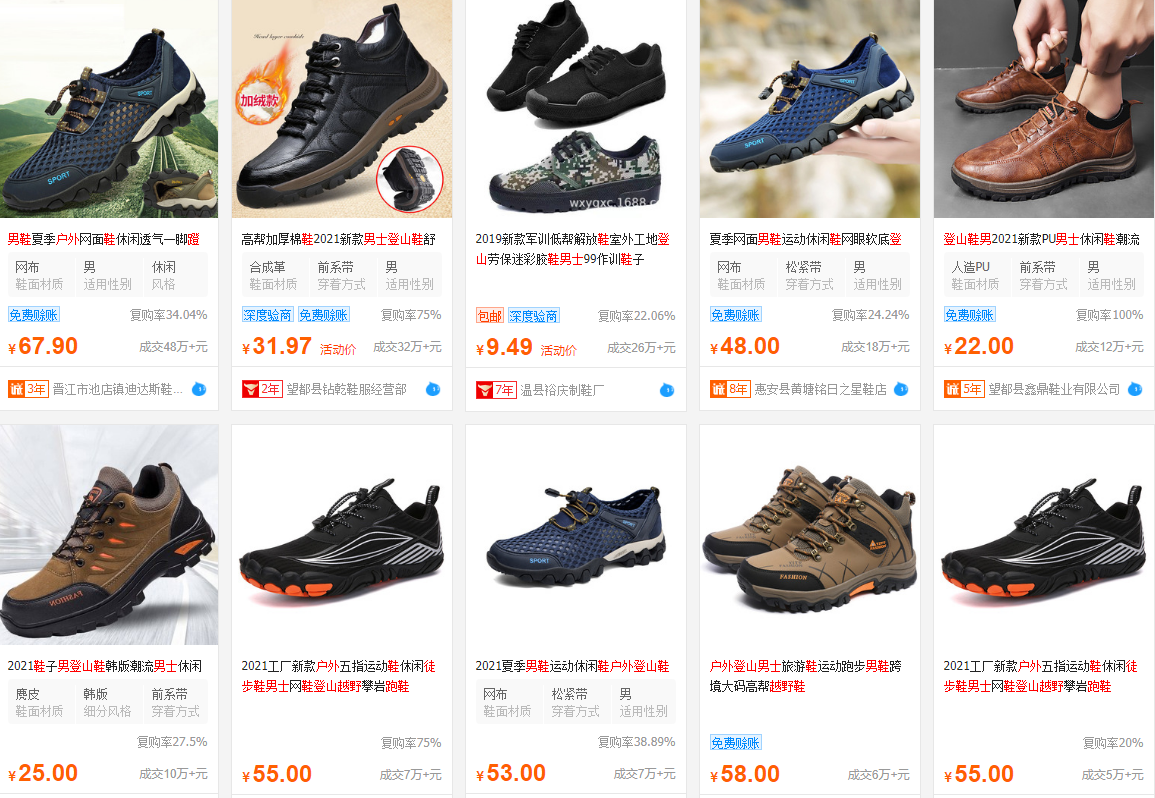 Trail running shoes:
1. The cushioning performance of running shoes, and whether the grip is good;
2. The style of shoes;
3. How about the comfort, support and durability of running shoes;
4. Can the running shoes support long-distance running?
Waterproof jacket:
1. Whether the windproof/waterproof performance is good;
2. Whether the heat dissipation and ventilation performance is good;
3. Shoes style should be simple and general.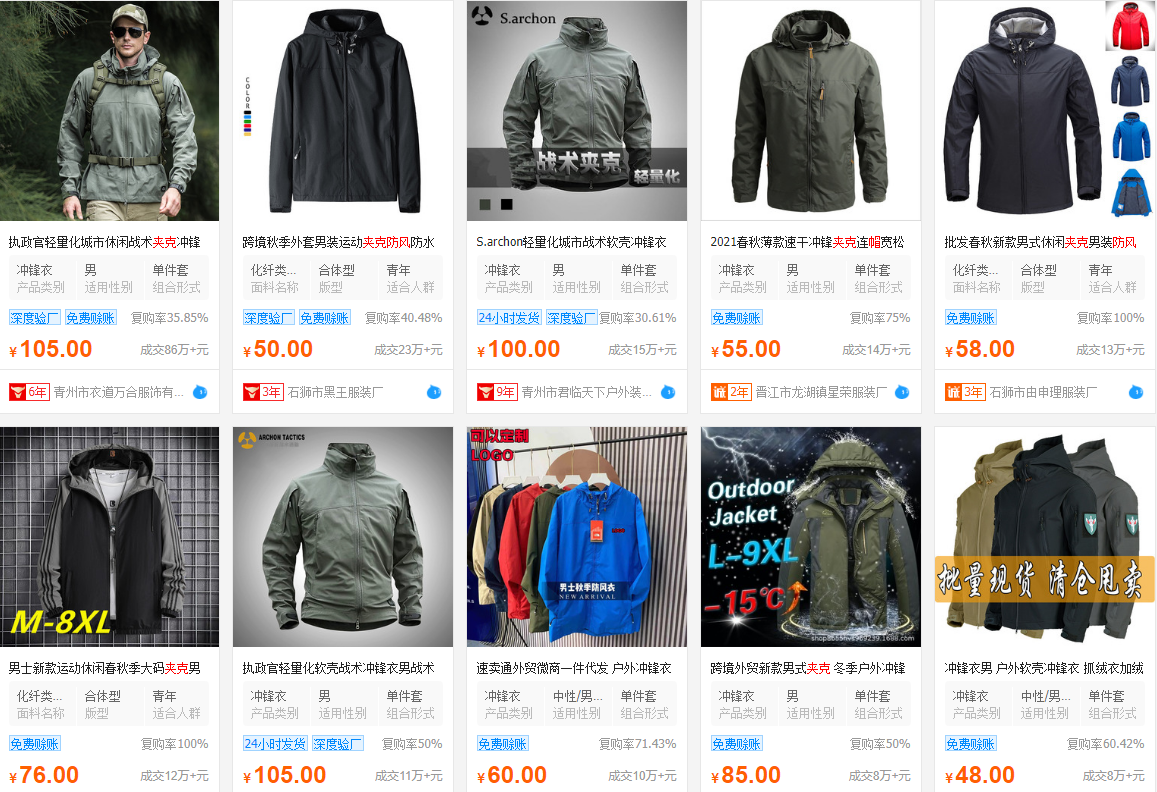 1. Waterproof and windbreak;
2. If there is a hood, whether the hood is detachable, whether the cuffs are adjustable, and whether there is a drawstring at the bottom of the jacket;
3. The quality of the waterproof jacket.
Sports-cycling
The French love of bicycles is well known to the world. For the French, cycling is the perfect way to enjoy the holidays and nature. It is normal to go to work or school by bike in France every day. Ask the French why they often answer "convenience", "environmental protection, health", and "savings." It is precisely this way that French people who pursue environmental protection are more concerned about bicycles. Tend to "patch and tinker rather than throw it away right away." This has increased the French demand for bicycle accessories.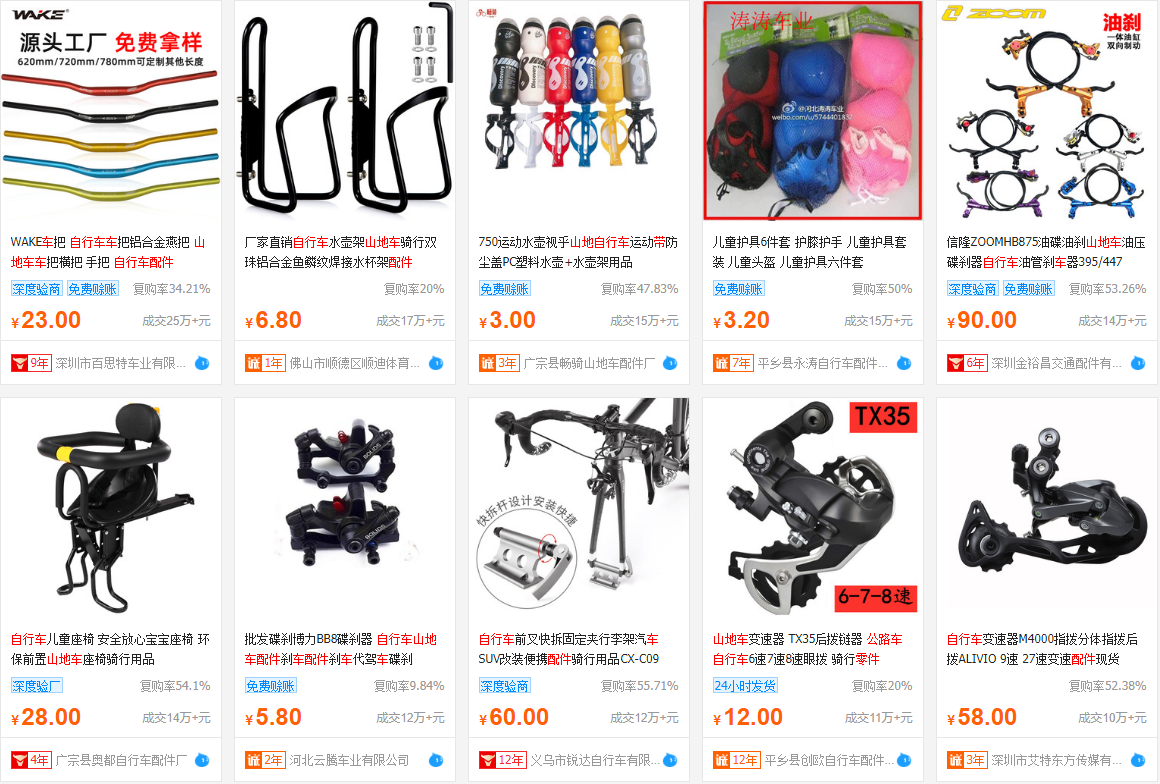 Except for the body equipment needed for bicycles, how can we forget the personal equipment we ride? The main recommended products are cycling gloves and cycling masks water cups bags to meet the needs of French people for daily work and school.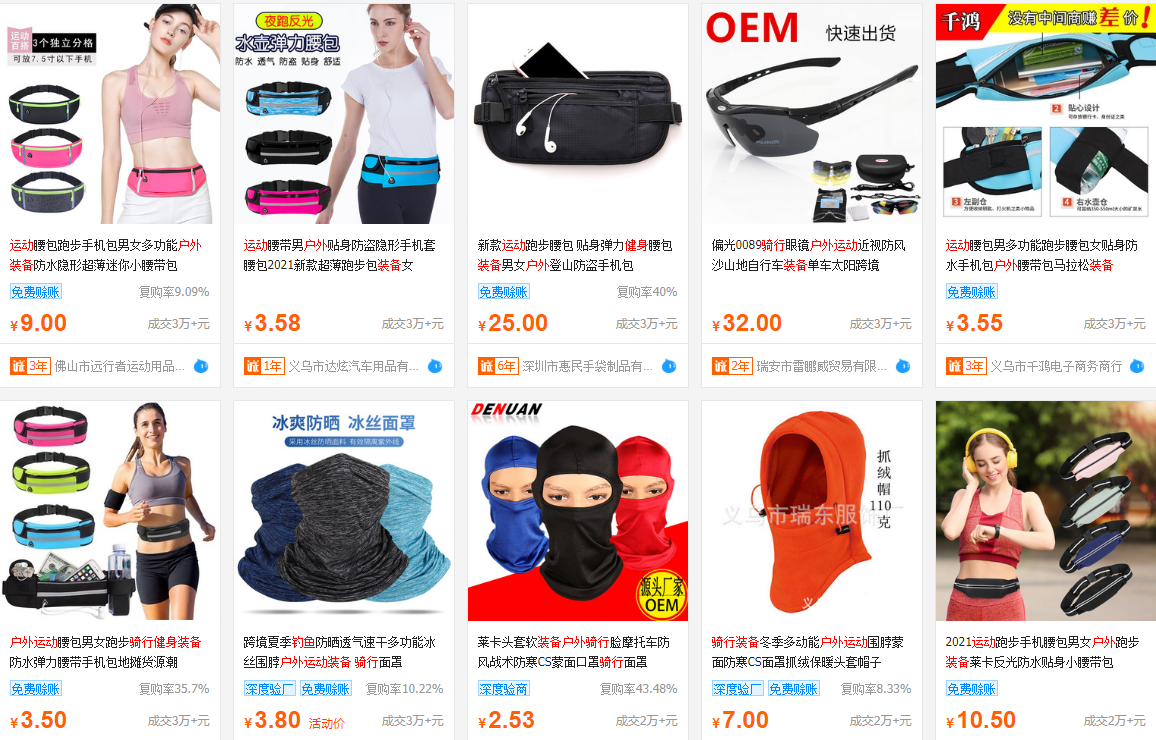 The epidemic in Europe and the United States is expected to continue for sometime, so the sports product categories are expected to continue to hotsale in 2021 autumn and winter. If you dropship sports products make sure to select some light weight and high value niche products in different sports product categories then dropship from Aliexpress to overseas market. ShipAnt provides one stop dropshipping order fulfillment service to help you dropship from China to France.