As the social networks like Facebook and TikTok has gradually become the birthplace of global trends and inspirations, a trend of rejecting "exactly the same thing" and pursuing personalized "custom products" is intensifying. Affected by the "differentiated needs" of the platform's core users of Generation Z, on the platform, the popularity of such customized personalized products is not only very surprising, but many categories have even been successful and become popular overseas. Thus the customized product is also a very good chance for dropshipping business, how to dropship DIY customized products from China? Lots of dropshipper or ecommerce sellers have difficulty to find the right dropshipping suppliers for customized products. We will uncover the right way to dropship DIY customized products from 1688 Taobao in this article.
How to dropship customized gifts from 1688 Taobao
In recent years, customized holiday gifts with personalized packaging have become very popular among TikTok users. In addition, innovative and sustainable gifts are also among the most popular gift choices among consumers. Especially in the second half of the year there are many holidays which have huge requirements on the DIY personalized gifts to show our love and respect.
On TikTok, the hashtag #personalizedgifts alone was viewed a staggering 445 million times, with the most viewed video being a gift from Mother's Day.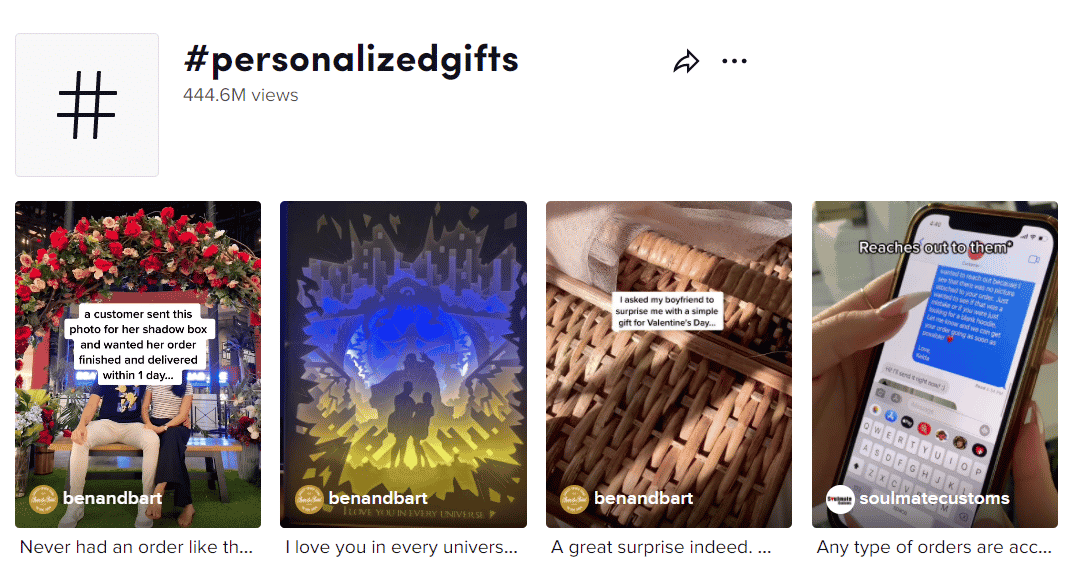 This video was posted on April 19 this year by a user named @isabellacastillo35. Judging from the video content, it mainly recommends a "customized warm storybook" that can customize the mother's avatar and describe the relationship with the mother by adding specific information.
Although the video is only a dozen seconds, this "unique" Mother's Day gift has aroused strong resonance among users.
So far, the video has more than 14.8 million views, 370,000 likes and more than 2,000 comments.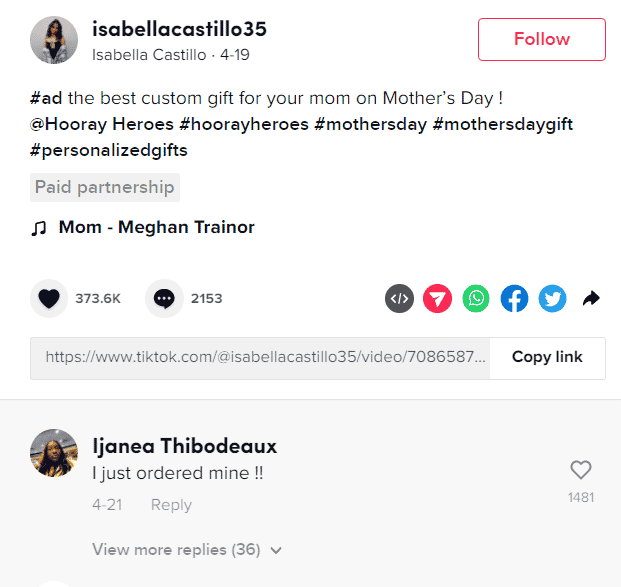 It is worth mentioning that in the hashtag #personalizedgifts, an account named @benandbart attracted the attention of Brother Ai T.
After inquiries, it was found that this is an online gift shop located in Manila, Philippines, focusing on customized personalized products. The video views posted by his account are relatively good.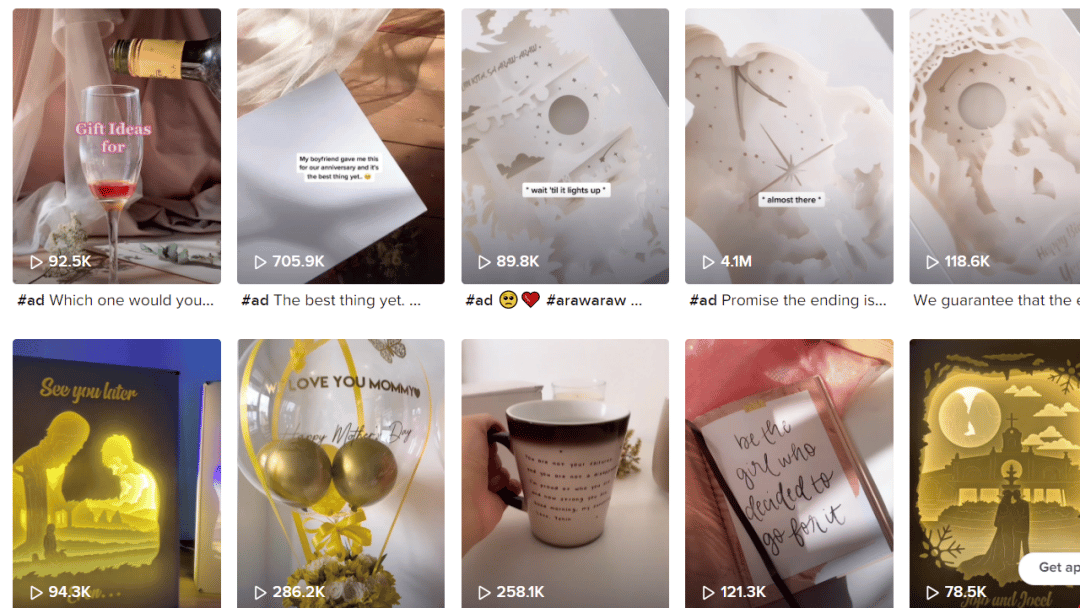 By releasing special customized personalized products,
This gift shop from the Philippines not only quickly accumulated a large number of loyal fans for the account, but also attracted good traffic to its own official website and third-party stores.
On June 27, they released a video of a custom color-changing water cup, with 4.1 million views, 360,000 likes and more than 5,000 comments. Another popular product video of "fluorescent origami light box" customized for couples has also received 6.3 million views, 1.3 million likes and more than 6,000 comments.
Of course, under these two videos, there are a lot of users looking for a link to buy.
From user reviews and the sudden surge of organic traffic on its official website in recent months, it shows that its exposure conversion rate should be very good.
In addition to the "personalized products" listed above, there are many videos of customized products that are very popular among users.
The main customizable product categories include:
Wearables/Accessories: Includes shirts, jackets, iPhone cases, backpacks, Tshirts and socks.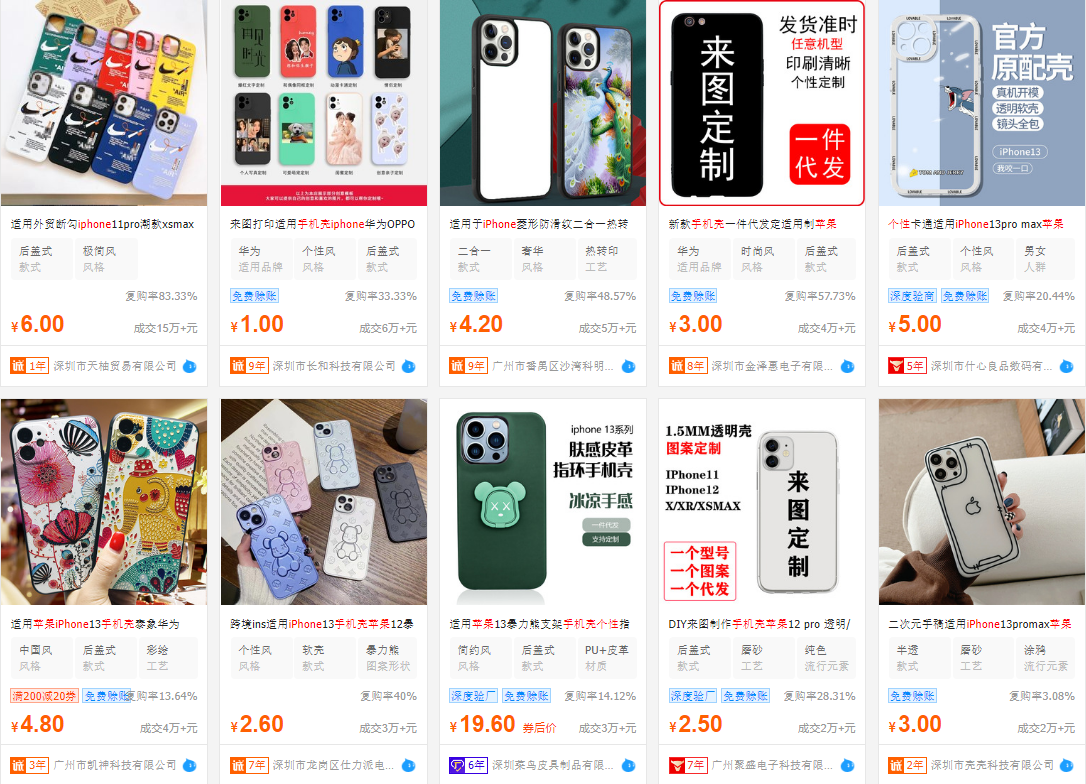 Stationery/Cards: Popular category for thank you cards, notepads and invitations.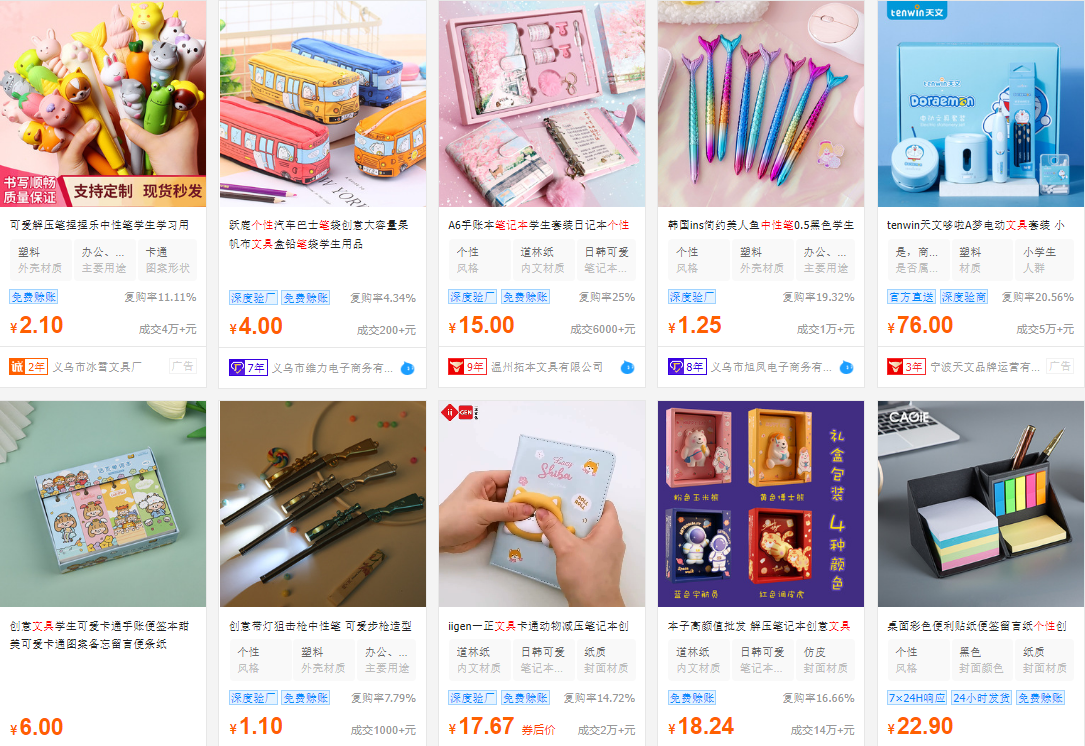 Decorations: Household items such as pillows, blankets, candles or seasonal decorations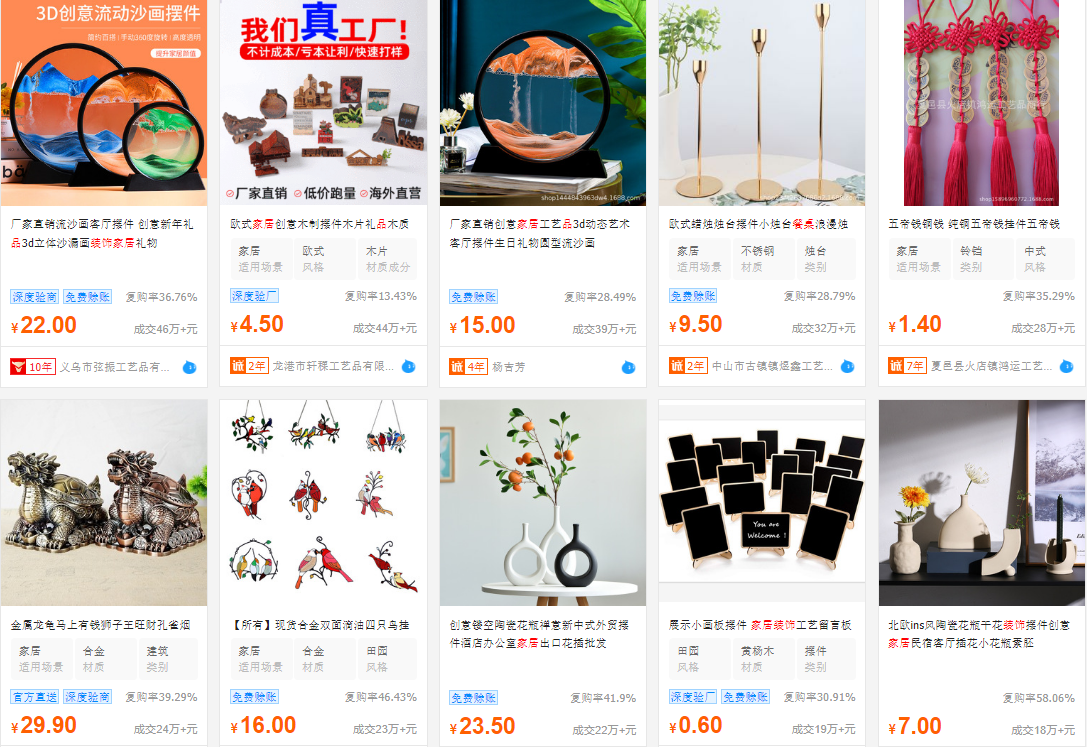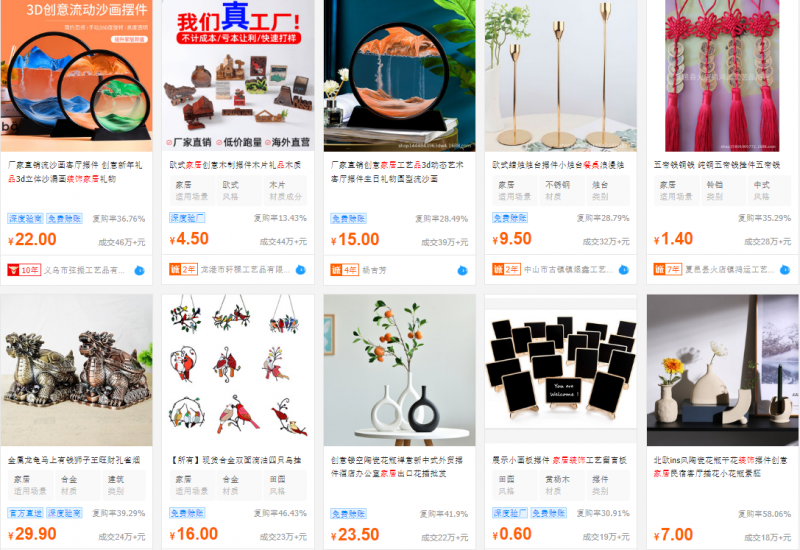 Kitchenware: Products such as bottle openers, glasses, dish towels and cutting boards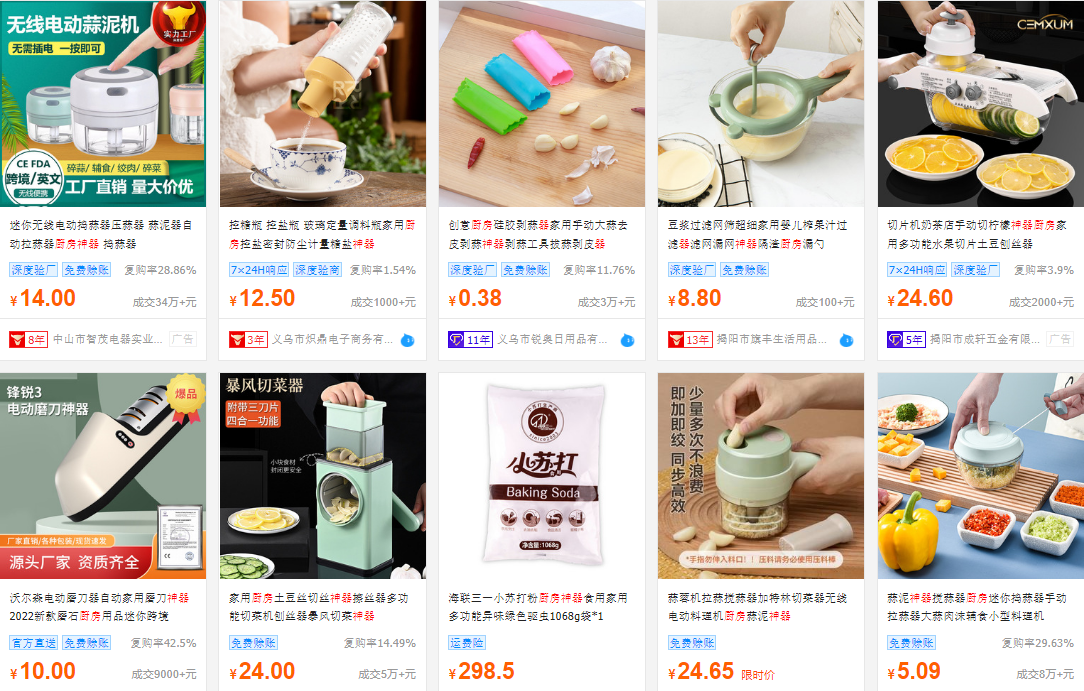 Toys: Includes products that can be personalized by name, color, or other variable characteristics.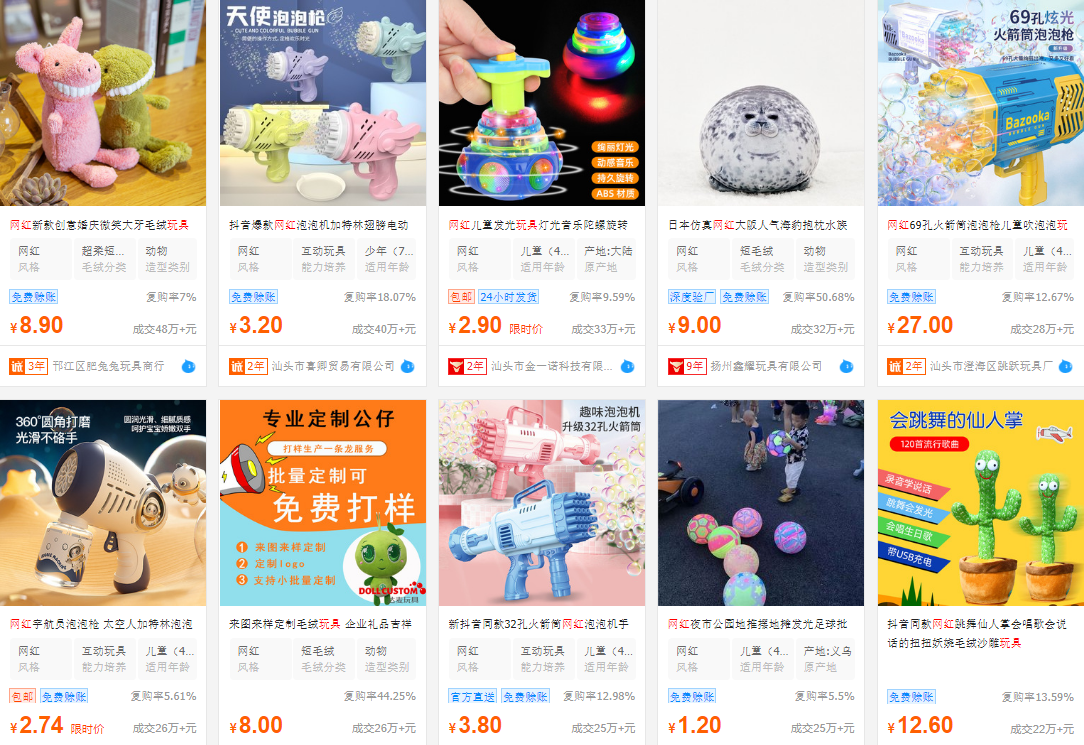 What can be learned is that these popular products are mainly promoted by telling stories on TikTok and 1688 Taobao, bringing a distinctive concept to the products, and quickly arousing consumers' curiosity and desire to buy, and finally customized to a certain extent. , so as to achieve sales conversion.
Similar to the customized personalized products of merchants, various low-cost creative DIY products for dropshipping are also very popular. Let's take a look Tiktok DIY topics.
#diy hashtag hits 19.2 billion views on TikTok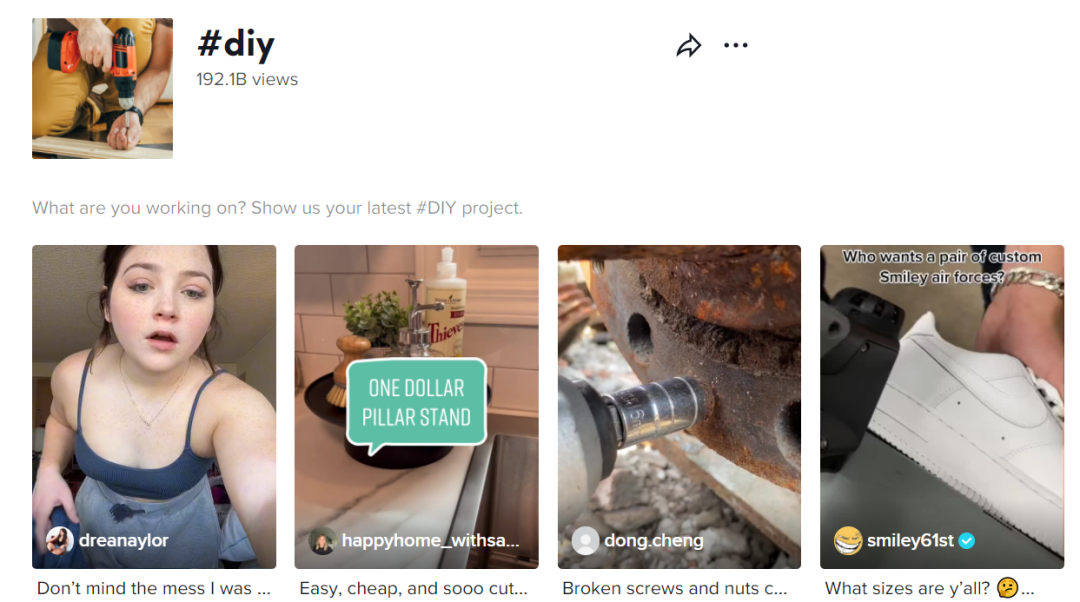 Among them, the most popular products are moss glass bottles, plant hangers, dried flower pots, creative blankets, mobile phone cases, creative T-shirts and other products, and their related themes also have millions or even tens of millions of views.
Last year, there was a TikTok blogger specializing in water bottle DIY, who quickly became popular just by designing various DIY patterns for an ordinary glass bottle.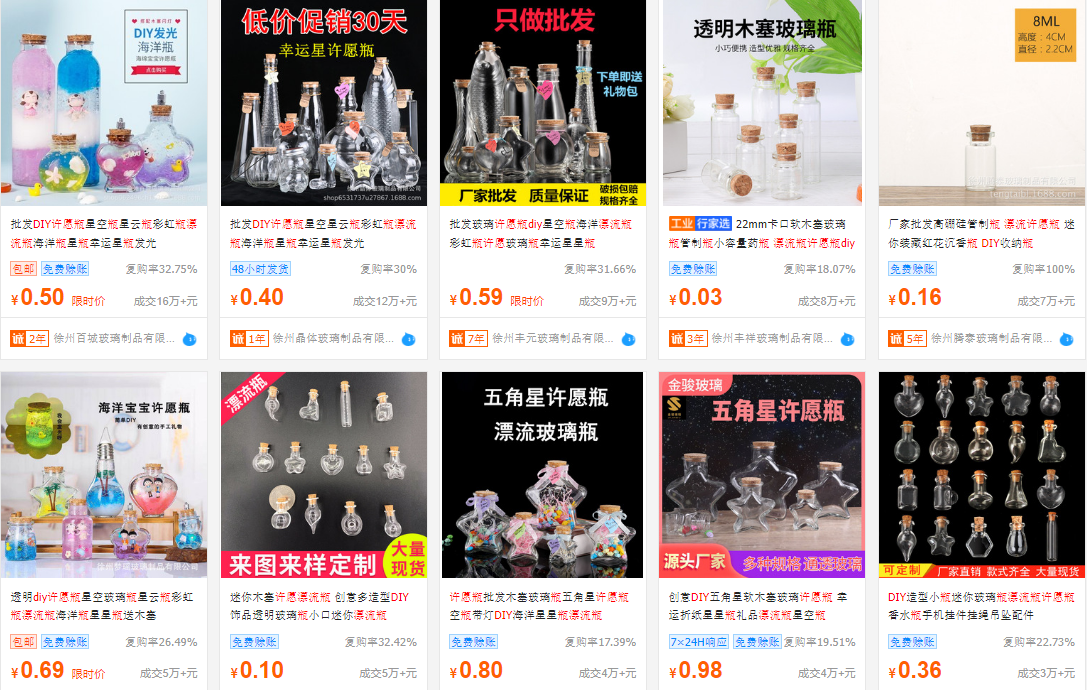 It can be seen from its account that he mainly records the water bottles designed for customers and the delivery every day. The glass bottle, which costs only ten yuan, is priced at $21.99 on its official website and is almost sold out, and customers buy in an endless stream every day.
In addition, another popular DIY product from last year, the tufted carpet, has now been viewed more than 643 million times on TikTok with the hashtag #rugmaking.
Searching for related phrases on Google search, it is found that the keyword "Customized Products" has shown a trend of high volatility and steady rise in the search index in the past year, indicating that the popularity of customized personalized products has remained high all year round.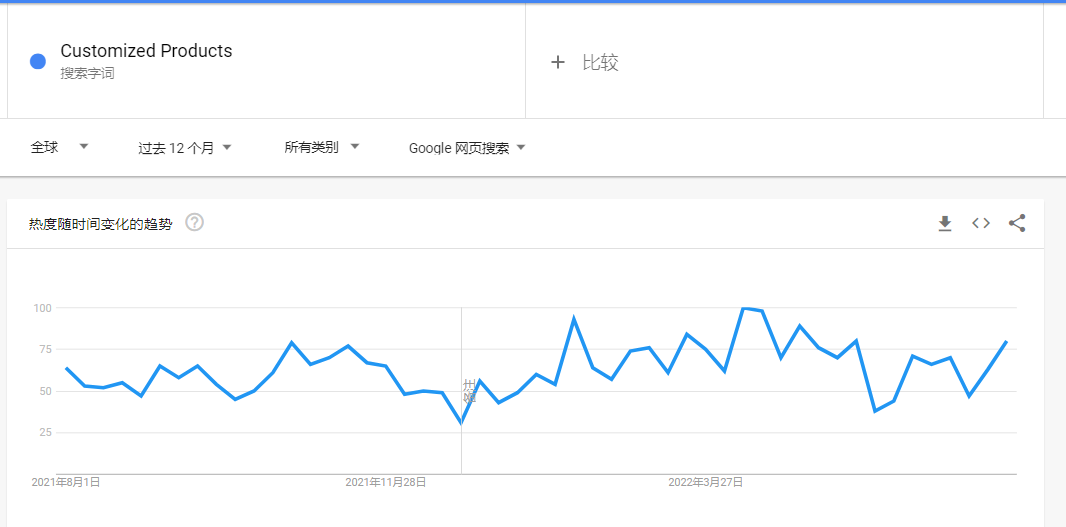 From the data of regional search feedback, Internet users in the Philippines, Pakistan, and the United States have the most search volume.
The search trend of the keyword "personalized gifts" is relatively stable, and there will be a wave of search peaks between Halloween and Christmas every year.
However, according to a data from Google's mobile terminal, the frequency of mobile searches for "personalized gifts" has increased by more than 80% in the past two years.
In fact, data has already shown that the market size of customized products and consumer demand will show a slow growth trend in 2022, and the market size of customized models has already accounted for 10% of the scale of cross-border e-commerce.
To sum up, with the activeness of the Z generation on social media platforms, this kind of creative customization products seems to be able to realize the ability to realize rapid realization through a short video. Perhaps in the future for a long time, such customization This type of creative product is expected to develop into a new blue ocean commodity trend exclusive for dropshipping business.
Things you need pay attention when dropship DIY customized gift products
MOQ. When you start to dropship customized gift products the dropshipping supplier usually has MOQ as the products usually need to print logo with customize words or special design; you may need to find dropshipping supplier have small moq or no moq if you do not have stable orders or just test products;
Delivery time. Unlike the general products, the customized gift products for dropshipping usally take longer delivery time as it mostly dropshipping suppliers have small stock inventory or no inventory;
Aftersale. There should be flexible aftersale policy on the dropshipping business as the customize products might be unique, if there has something broken or flaws during shipping, there's no exactly the same product, for example, the home ornament with thermoprinting technology, even with the same thermoprinting film with the same worker the product might be slightly different;
How ShipAnt order fulfillment service help you dropship customized gift products from 1688 Taobao
ShipAnt provides all in one dropshipping order fulfillment service from China to worldwide countries in 5 to 15 days. We can help you source DIY customize products from 1688 Taobao easily. The following are the customized products gifts dropshipping procedure:
1> Store integration. We will need to integrate your Shopify, eBay, Etsy, Amazon store to update order info from your store. Then we can help you source dropshipping supplier based on the customized product photos;
2>Sourcing. We will source the customized products based on the daily orders only and help you find the dropshipping supplier who offer the same product or customized product then confirm with you about the product price, material, size, weight, delivery time etc.
3>QC. The customized products arrived ShipAnt warehouse will be checked and campare with the product photos, if they are qualified we will add into inventory to ship to clients, else we will take photos to confirm with you and supplier for return or exchange;
4>Private label. We can help you printing logo sticker, thanks letter, flyer and even packaging customization to help you brand your store;
5>Pick pack. The orders complete will be filtered in ShipAnt ERP to print shipping label and pick pack from warehouse;
6> Weight and shipping from China. The customized gift products will be packed and weight, then shipping from China to clients directly;
7> Bill. The bill of the product cost and shipping cost as well as service cost in bill will be updated on weekly basis;
8> Aftersale. Once the packages shipping from china to clients, whether it delayed, lost, cannot reach receipt, broken or any other issue caused aftersale we will respond immediately to help you negotiate with courier and compensate on time if occured.
You are welcome to inquire if you need dropship DIY customized gift products from China.