With the rapid rise of Tiktok short video live show, Vlog shooting and recording, mobile conference speeches, online online teaching, etc., wireless microphones usher in new development opportunities, and continue to move from the field of professional film and television media to the mass market, and expand more diversified applications. The scenes and new functional experience are favored by many people in the live video and education and training industries. The wireless microphone market is an incremental market and belongs to a subdivided category. Brand sellers are mainly Sony, Rhode and Sennheiser. At present, there is still big potential of the wireless microphone market. It is also a big chance for Shopify dropshipping as the wireless microphone are small and light weight which is cost effective for dropshipping. Let's take a look at the Wireless microphone market for Shopify dropshipping 2021.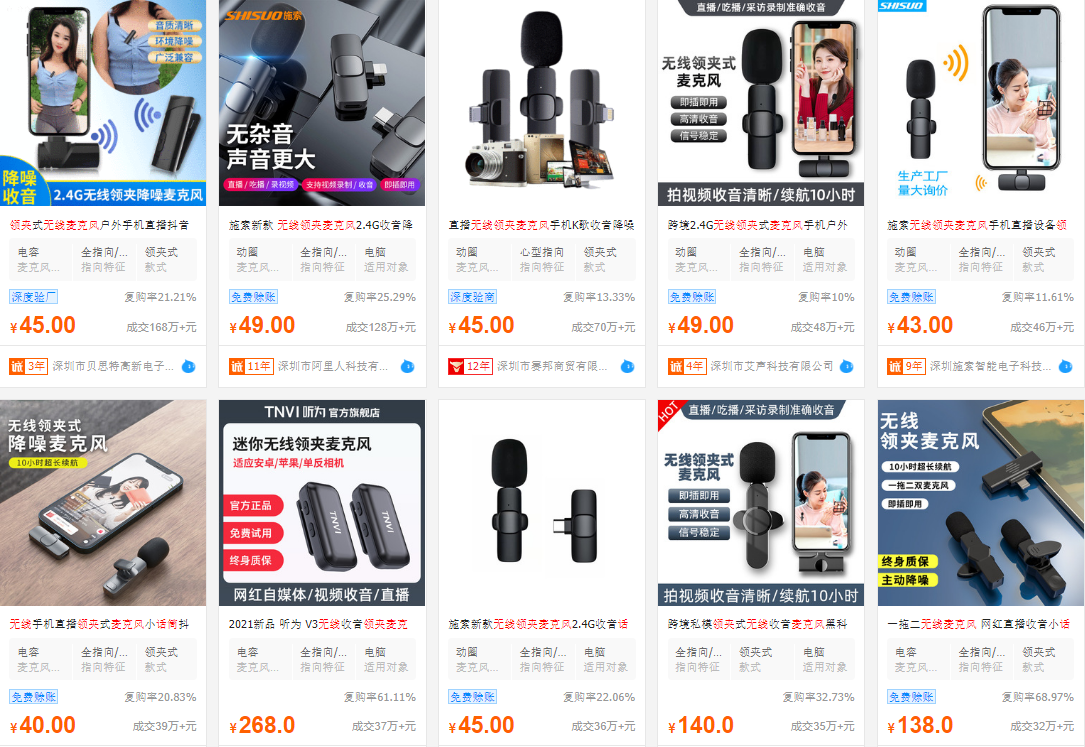 Wireless Microphone dropshipping
The wireless microphone refers to a microphone that can operate without wires or cables and is connected to a sound system or amplification device. It has a battery-powered radio transmitter and helps to transmit audio signals to the receiver unit via radio waves to restore audio. Connect the cable to the other end of the receiver unit. These microphones eliminate the risk of travel caused by cables during the performance phase. In addition, compared with wired microphones, wireless microphones can provide high comfort and mobility. In addition, the increase in global sports events and the booming entertainment industry like Tiktok are the few factors driving the global wireless microphone market.
The global wireless microphone market segment and market data are as following types: learning (handheld microphone, clip-on microphone, headset/headset), application (performance, entertainment, classroom/training, conference), end user ( Educational institutions, hotels, aerospace and defense, games and sports, media and entertainment), technology (Wi-Fi, Bluetooth, others)
The wireless lavalier microphone is a miniature microphone with small size and light weight. It weighs only about 20g with a rechargeable battery. It is the smallest and lightest product of the same 2.4G products on the market. There is no dress code for the user, and there is no weight-bearing feeling after long-term use. This wireless lavalier microphone is suitable for many occasions, such as: large-scale mobile conferences, video recording, interview recording, live news reports, outdoor speeches, lectures, etc.
Wireless microphones are currently the mainstream use of lavalier microphones on the market. They are mainly divided into two types: one is a combined lavalier microphone for UHF wireless systems; the other is a combined lavalier microphone for 2.4GHz wireless systems.
The lavalier microphone with UHF (U-segment) wireless system is the more traditional and common wireless lavalier microphone currently on the market. Well-known brands include Sony UWP-D21, Mylarda WM8, Bagpipe UWMic9, Relacart CR1 and other series. It is mainly composed of bodypack antenna transmitter, antenna receiver, lavalier mini microphone, audio adapter cable, AA battery, camera cold shoe, and windproof sponge cover. This type of microphone set equipment mainly adopts U-band UHF (470MHz-806MHz) wireless transmission technology, and the voice recording signal is more stable and the receiving distance is longer. It is suitable for computers, SLR cameras, camcorders, studio recording equipment, etc., and is widely used in media interviews, program recording, film shooting, mobile speech and other industries.
The 2.4GHz wireless digital lavalier microphone is a relatively new trend of mini wireless recording microphones in recent years. It uses 2.4G (actually between 2.4GHz-2.485GHz) digital sampling frequency band signals to realize wireless transmission and recognition of human voice. At present, the well-known brands of such microphones include Rode Wireless go, Fengdi Blink500, BoomX-D, Senhai XSW-D and other series. It is mainly composed of pickup microphone, mini bodypack transmitter (TX), receiver (RX), lithium battery, TRS cable and windproof sponge cover. It is suitable for mobile phones and SLR camera equipment for video Vlog recording and recording. It uses the global 2.4GHz wireless digital frequency band transmission technology, which is sent to the receiver through the wireless module, and uses PWN to restore the digital signal to a sound signal. Its advantages are that the signal is relatively stable, the receiving distance is long, the noise reduction and anti-interference ability are strong, the appearance is small and compact, and the use is also relatively portable. At present, with the continuous emergence of industry technologies, wireless lavalier microphones have developed new smart lavalier microphones with Bluetooth functions, such as the well-known brand Sabine Smart Mike+, which connects to mobile phones via Bluetooth and supports TWS dual-mic pairing function, thereby realize the function of live video recording.
Lavalier microphone brand:
The first tier: Rhodes, Sony, Sennheiser, Mylarda, Fengdi
The second tier: Kema, Mammoth, Magic, Reka, Liberal, Victory
The third tier: Soundcarving, Aitus, Sabine, Shanke, Yang Feisi, Xianke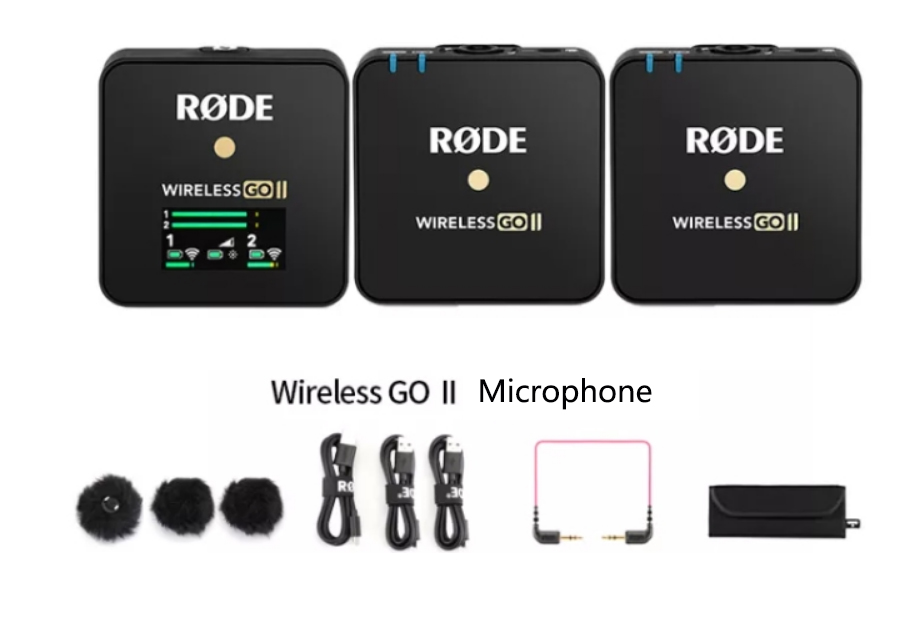 wireless microphone categories on amazon
Wireless Microphones & Systems/Wireless Lavalier Microphones & Systems/Professional Video Microphones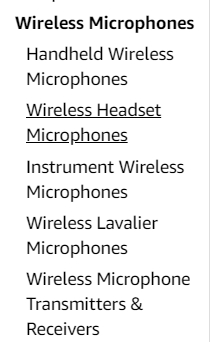 Microphone Amazon search keywords and Google search trends
Keywords: Wireless Microphones/Wireless Lavalier Microphones & Systems/Lavalier Wireless Microphone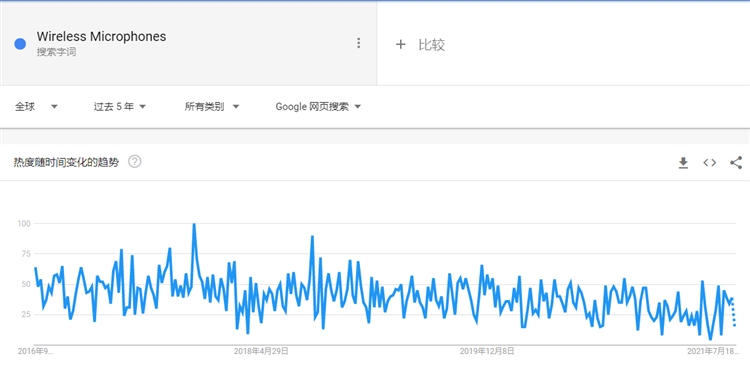 In terms of search volume, the overall market popularity of wireless microphone is not high currently but in China along with Tiktok popular, the wireless microphone is in high sales volume, and it can be a niche product with big potential.
If you dropship wireless microphone via Shopify, the core keywords can be Wireless Microphones/Wireless Lavalier Microphones & Systems/Lavalier Wireless Microphone.
US Amazon Lavalier Microphone TOP100 Sales
No. 1 monthly sales volume is 4.7K; No. 50 monthly sales volume is 0.2K; No. 100 monthly sales volume is 0.1K (estimated data, not completely accurate)

September 2021 US site wireless lavalier microphone market capacity (monthly sales) 49K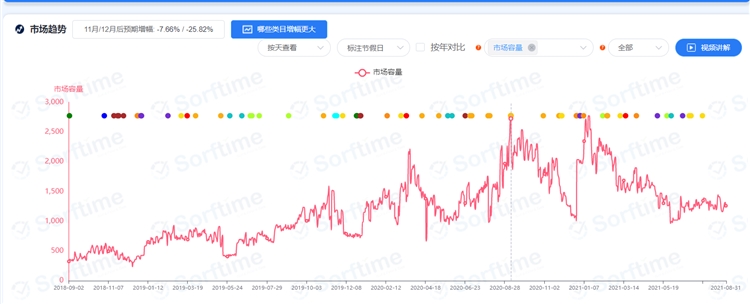 Total monthly sales accounted for the top three: pop, ttstar and Alvoxcon; total monthly sales accounted for the top three: Sennheiser, shure and Alvoxcon (pop and ttstar have lower unit prices)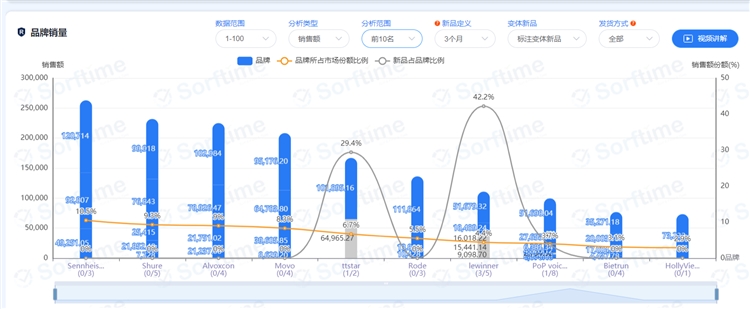 Lavalier microphone price range
TOP100 lavalier microphone, 21% headset layout is above $67

Microphone product comments and comment rating
The wireless microphone belongs to a relatively new niche market segment, 76% of the products are concentrated between 4-4.5 points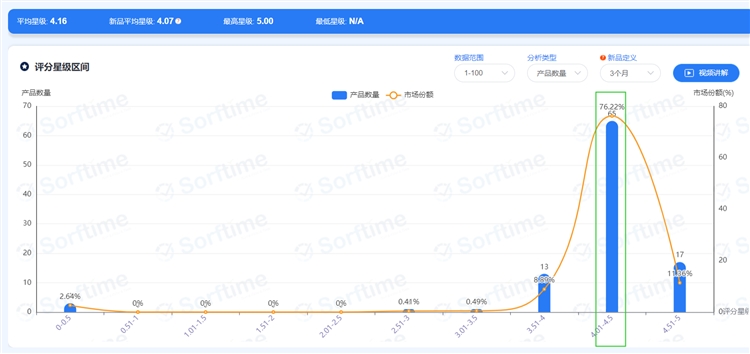 Since the wireless microphone are new niche market along with the popular of tiktok, live game broadcast and online education, lavalier microphones are ushering in new development opportunities, moving from the field of professional film and television media to the mass market, expanding more diverse use scenarios and new functional experiences, and are favored by many people in the live video influencers and education and training industries.  If you are interested wireless microphone dropshipping from China via Shopify, you are welcome to inquire ShipAnt.