Products selection is the foundation of Shopify dropshipping, and trending products is the beginning of successful Shopify store. Select the right products for Shopify store get twice the marketing result with half the effort. However, product selection is a difficult task. We need to compare a lot of data and analyze the consumer demand of various countries and regions. Products that are too popular and too niche are not our best choice for profit. For example, can we dropship 2021 best seller products in 2022? The answer is no, it's already been a red sea, but we can learn from the best seller products in 2021 to select the trending products for Shopify dropshipping. In this blog ShipAnt combines Shopify 2021 sales data and lists 8 hot-selling categories and 20 trending products in 2022 for you as a reference.
Homewares & Decoration
The period of the explosion of household goods and decorations must be the 2020 COVID-19 pandemic. Everyone stayed at home and couldn't go out, so they started to tinker with all kinds of decorations at home. Now, after a whole year of 2021, everyone's enthusiasm for home decorations has not diminished at all. It seems that during the epidemic, they have developed a good habit of dressing up at home. According to foreign media forecasts, home furnishings will continue to grow by 4.8% between 2021 and 2026. In the home decoration category, we will focus on introducing 4 products:
Household carpet
Why recommend carpets for Shopify dropshipping?
Looking at the data first, the carpet market is expected to grow by 4% between 2022 and 2026.
Consumers in North America, South America, Europe, Oceania and other markets will give priority to carpets when choosing home decoration. After the epidemic, the real estate economy recovered, and the first thing many people moved into a new home was to choose a new carpet.
Carpets have not only functional doormats to prevent dust and dirt from entering the home, but also living and bedroom decorations with great beauty and artistic value. When the carpets are put on the shelf, they can be classified according to the use scene.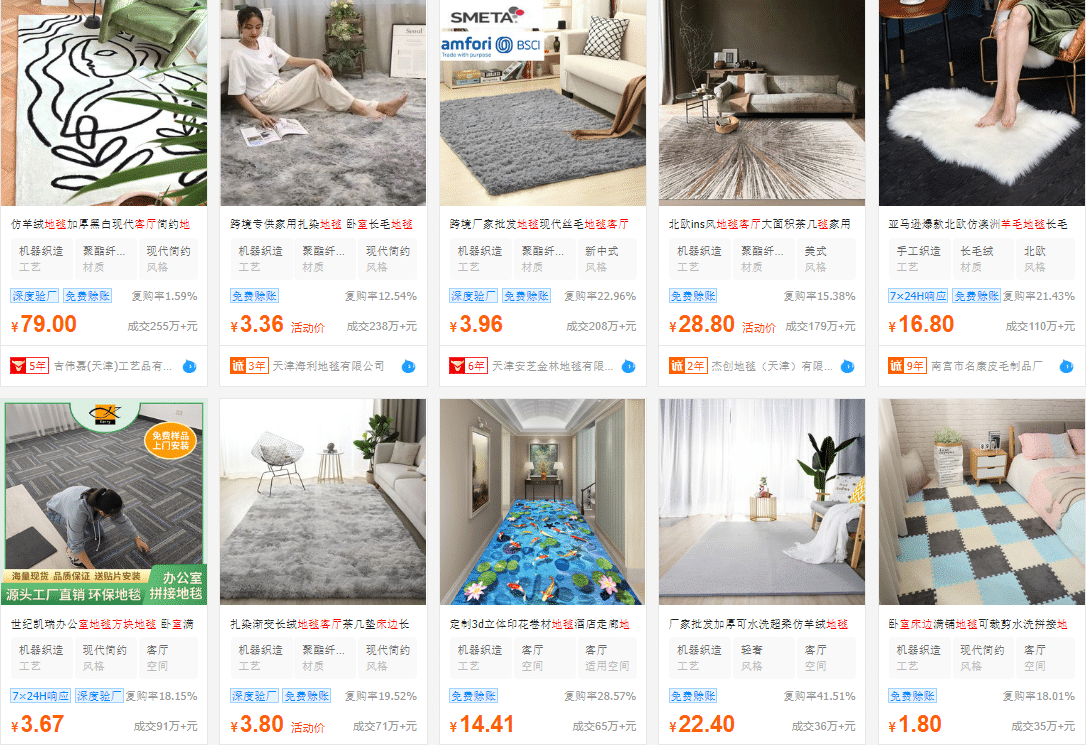 Bedding products
Bedding is not only the four-piece set we often say, but blankets, sheets, mattresses, pillows, cushions, sheets, duvets, quilts, etc. are all bedding.
Consumers' functional requirements for bedding are comfort, hygiene, and sleep improvement. At the same time, bedding will be used as part of decorating the home. Beautifully designed bedding products are very popular and are expected to grow by 6% between 2022 and 2026.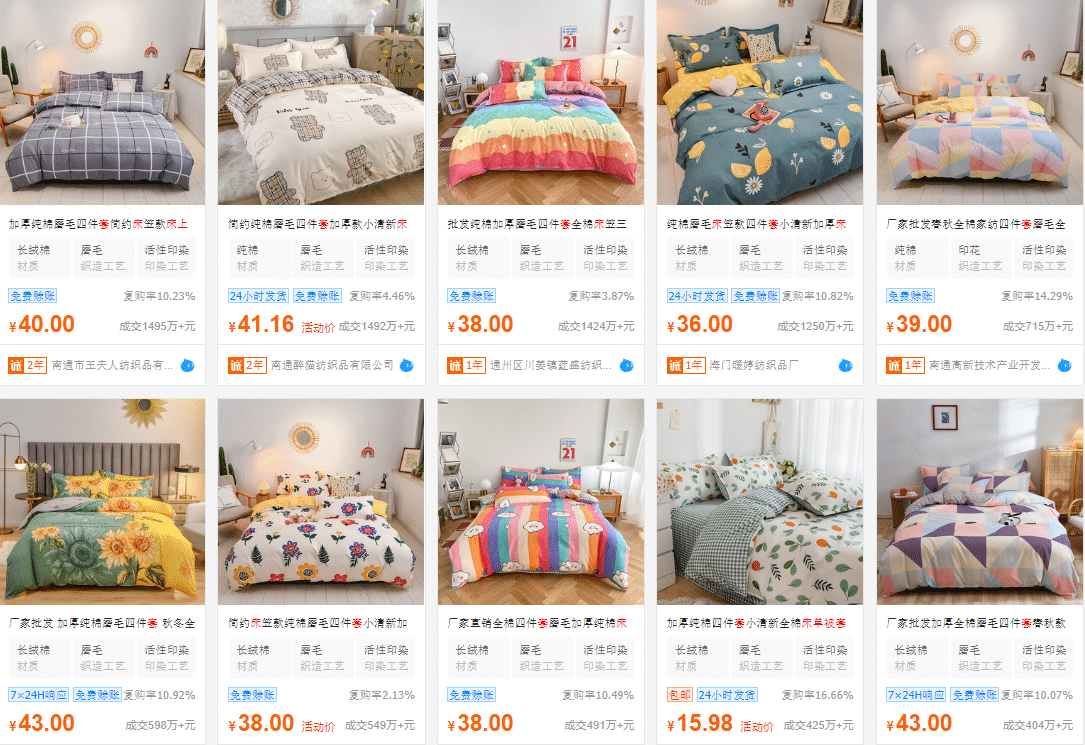 Home storage
The demand for household storage, also known as household storage containers, has always existed and will continue to be popular in 2022. Help people organize and store clothes, food, supplies, and other household items. Good-looking storage containers can also be used as home decorations. Consumers especially like to choose suitable storage containers according to the items they store and the style of the room.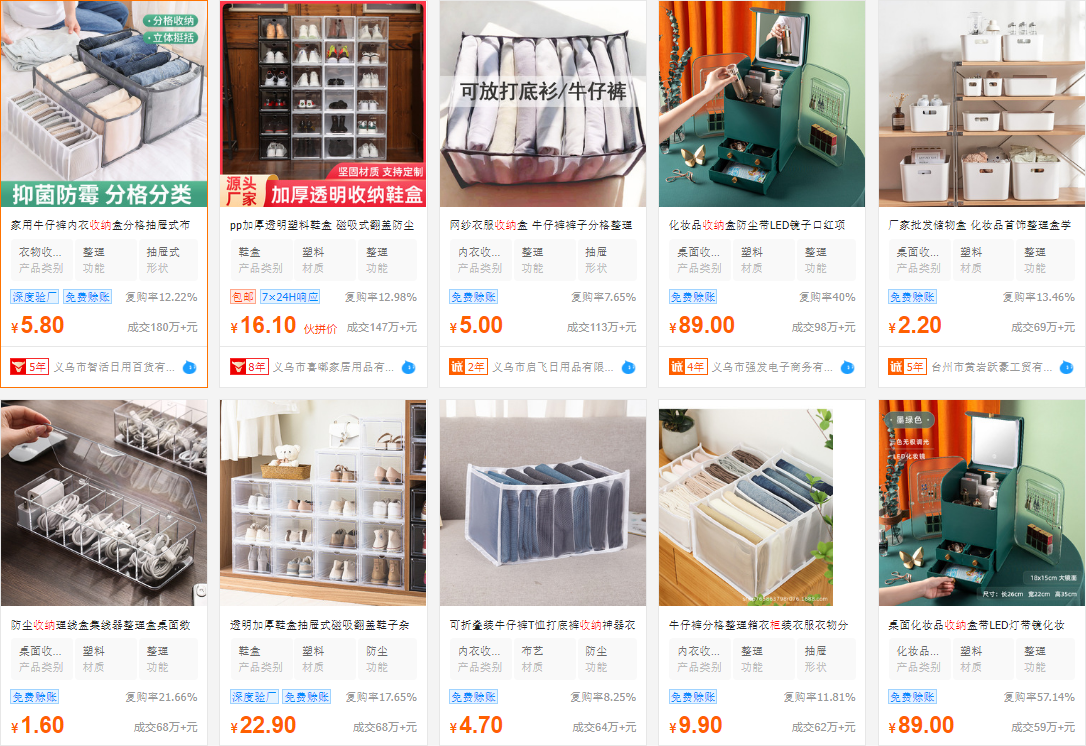 Kitchen towel
According to the research of IMARC Group, by 2026, the market value of kitchen towels will reach 20.9 billion U.S. dollars, and it will maintain moderate growth in the next few years.
Kitchen towels cannot be ignored in the category of household items. Disposable or recycled towels used to clean the surface of furniture, especially in some places such as kitchen stoves, are absolutely popular products.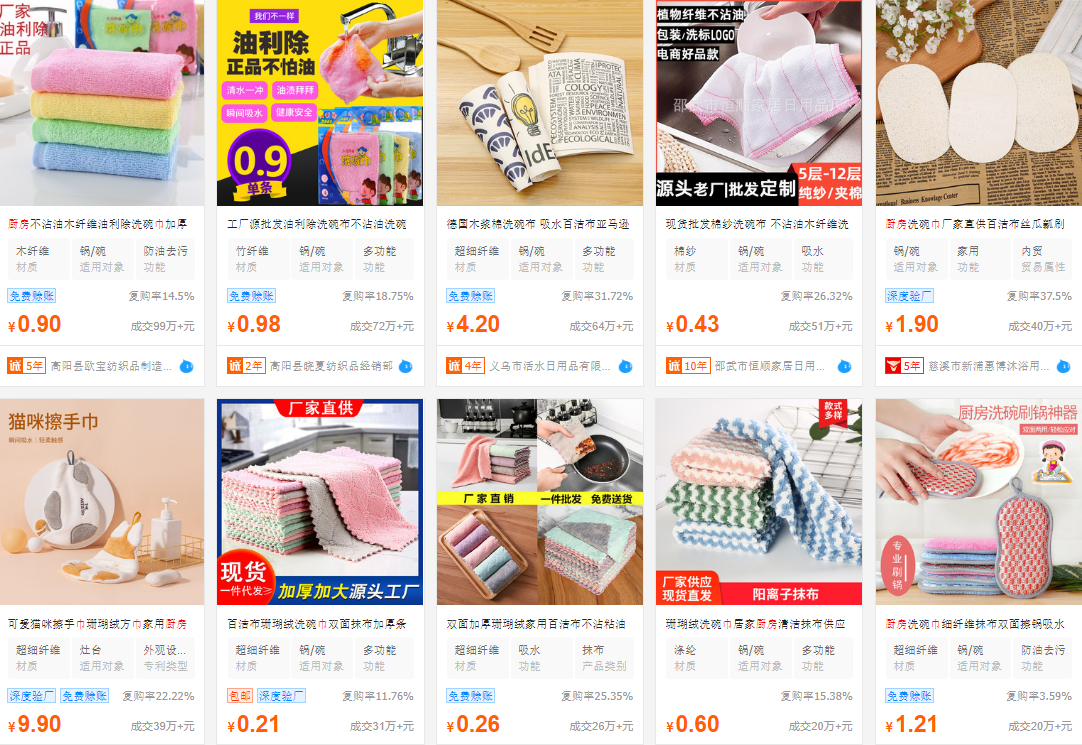 Decorative bottle
According to official data from Shopify, the global order growth (YOY) of decorative bottles on Shopify reached 438% in 2021. Among them, British consumers are the most important purchase group.
Decorative bottles come in many different forms, not limited to traditional vases. Pottery urns and jars that can meet any decorative needs are very popular.
We believe that ceramic products from Jingdezhen, China are a good choice. You can also recycle old bottles for artistic creation and transformation, and sell designs, which is also a very unique selling point.
Beauty salon
Headscarf
The headscarf can be regarded as a timeless fashion accessory. Google Trends shows that the search volume for "Headscarf" has been steadily increasing. In addition, the headscarf will not be greatly affected even in times of economic depression. This is an impulsive consumer product under the "lipstick effect". The price is low and it depends on volume to win.
We suggest that headscarves dropshipping can create headscarf matching schemes for product display and marketing based on hairstyle fashion trends.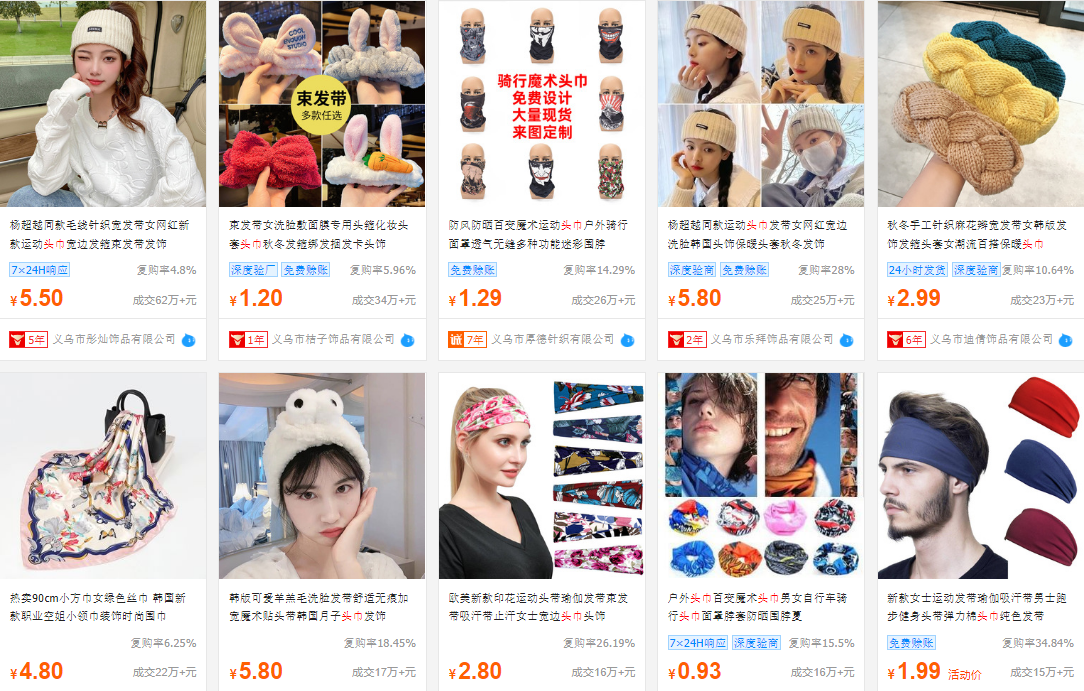 Fake eyelashes
The competition in the fake eyelashes market can be said to be relatively fierce, but there is still good room for development. In 2021, the global false eyelashes market is valued at US$1.37728 billion and is expected to reach US$2.04661 billion by 2028; the compound annual growth rate is 5.8%.
Therefore, although there are many existing competitors, the market size is increasing, and it is also a Evergreen product that can be sold continuously.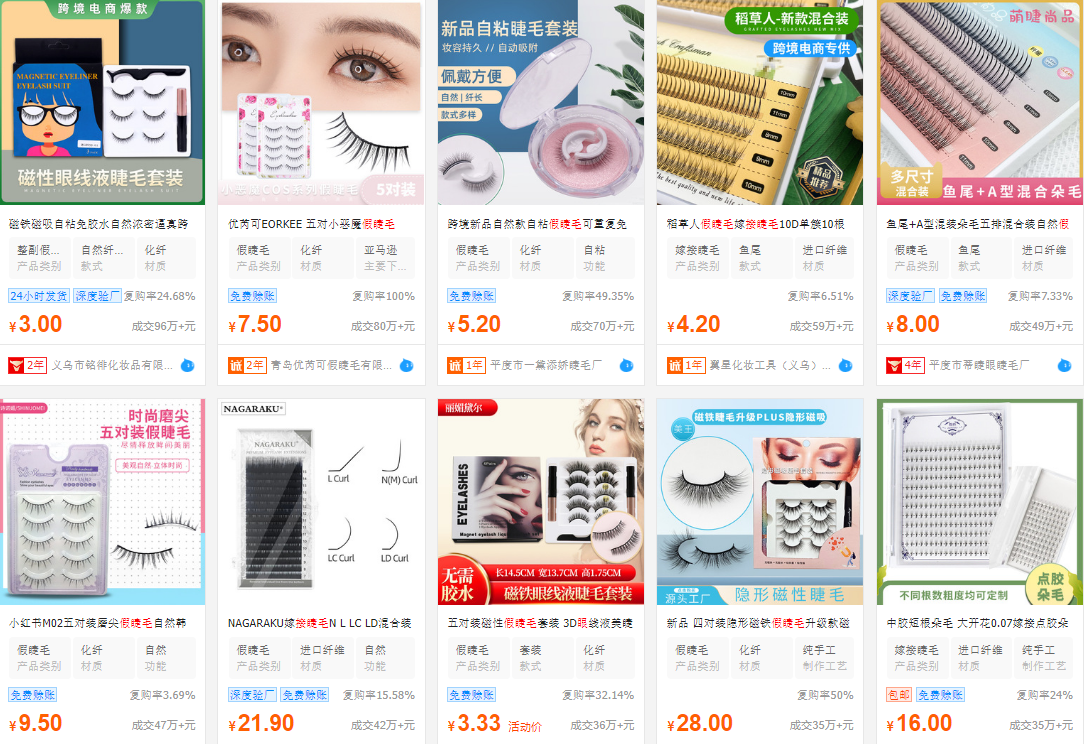 Nails DIY
Straight men have always been an incomprehensible attitude towards girls doing nails, but nail art is a hobby shared by girls all over the world. Compared with going to nail salons, a large part of overseas consumers will try to buy nail DIY nail art by themselves (mainly because of high labor costs and the nail salons are too expensive).
Google Trends' search volume for "Nail extensions" has also increased significantly, proving that it is an increasingly popular trend item.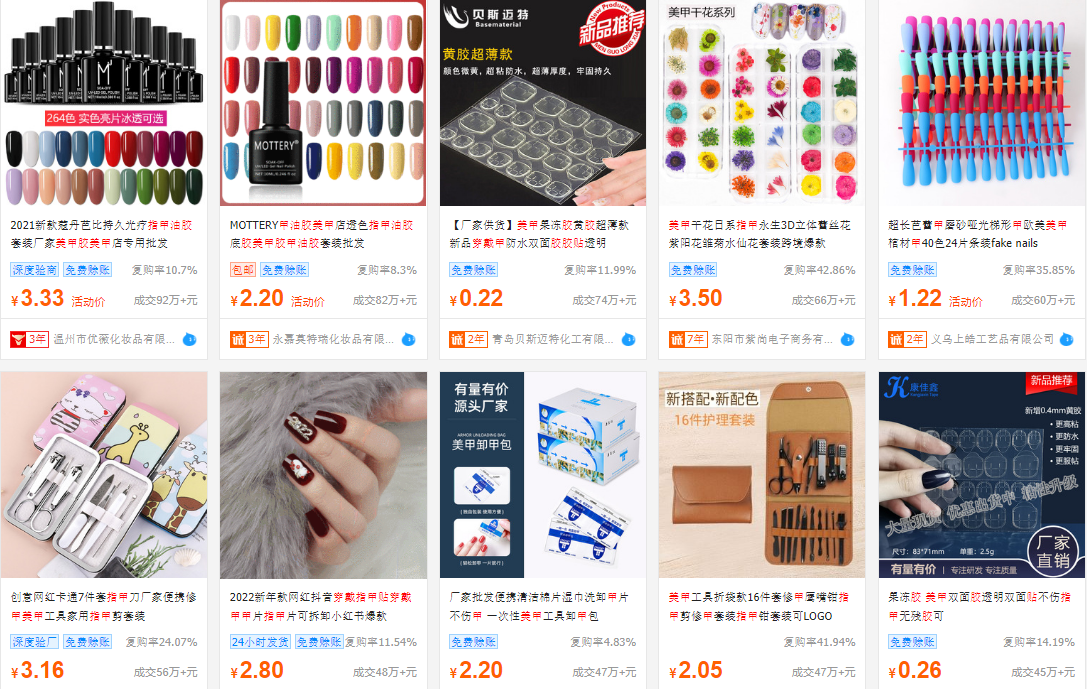 ECO friendly products
This is a fairly new hot-selling trend, and it will receive continued attention for the next 30 years. All countries in the European Union are in the process of ecological transformation, and this process will be completed around 2055.
Consumers are becoming more and more aware of environmental protection. Everyone is aware of the consequences of climate change. Many people will spontaneously save energy and reduce emissions in their daily lives. Of course, this also includes purchasing environmentally friendly products.
For Shopify sellers, especially sellers who want to build a brand, products made of environmentally friendly materials may be a good choice for brand building in the next few years.
Cork notebook cover & mobile phone case
Considering that the notebook computer market is expected to achieve a compound annual growth rate of 31% between 2022 and 2028, there is also a huge demand for its accessory notebook computer sets. And this kind of biodegradable laptop protective cover made of cork is a product with hot selling potential. At the same time, everyone is also very interested in degradable mobile phone cases.
Warm reminder: You can also flexibly use consumer demand for POD (Print on demand) products into this category.
Cork Compostable Yoga Mat
Yoga has become more and more popular in the past few years and has become one of the 10 most popular fitness activities in the world. The market value in 2021 will be approximately US$11.6 billion, and it will reach US$15.2 billion in 2026. Combining yoga mats with ecological sustainability trends is simply the perfect choice for new brands.
Sports
Sports categories are also a big hot-selling category formed during the new crown pandemic. In the post-epidemic era, people's demand for sports categories has gradually shifted from indoors to outdoors.
From sportswear to accessories to sports equipment (weightlifting, exercise bikes, rackets, balls, etc.) are all products we can sell.
Look at 2 popular products in the sports category:
Sports and leisure products
The main audiences of sports and leisure products are teenagers and young people between 20 and 30 years old. Their demand for comfortable and good-looking clothing, shoes, and hats during outdoor sports has promoted the rapid growth of this category.
When choosing to sell this category, you need to pay attention to your price, because when shopping online, most consumers want to find products that are more cost-effective than traditional offline stores.
Under this product category, mesh shoes are very eye-catching in sales in 2021, have become a must-have item for urban sports, and the demand is still growing.
Outdoor sports bottle
This is one of the most searched products under sports terms, and the annual order volume is also very impressive. The most important thing is that the cost is low and suitable for new sellers.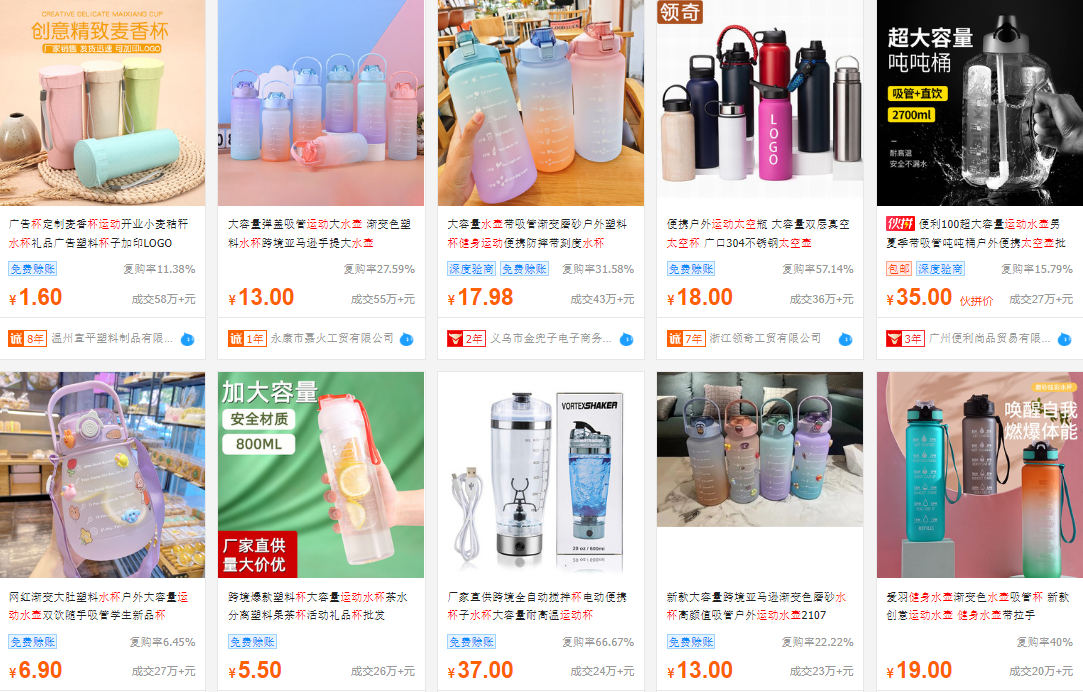 Fashion clothing
Fashion categories are extremely attractive to women and men who pay attention to appearance, but the competition is also fierce and the return rate is relatively high. Nevertheless, due to the huge market demand, many sellers are still willing to take a share in this field.
Bikini
Shopify sellers who are already selling clothing may wish to develop the bikini underwear line before the summer of 22. People who cannot go to the beach due to the epidemic must be full of expectations for the next summer. However, considering the issue of the return and exchange of such items, it is recommended that sellers with weak supply chain capabilities do not enter the market lightly.
Reminder: Matching bikinis and underwear with other items, such as high-waist pants and jackets, will be more effective than directing bikinis.
Shapewear
Strictly speaking, shapewear is not a fashion item, but many people use it to get a better body shape when dressing up. Still the same suggestion, it is better to sell with other clothing.
Minimalist jewelry
The niche market of jewelry has been in a hot state in recent years. To ask which product is the most popular, the answer must be "minimalist jewelry." Global Google trend data shows that consumers have frequently and a lot of searches for this type of product "Minimalist jewelry", but there are not many shops selling online.
Toys
The toy category's global order growth (YOY) in Shopify reached 1,239%, and the most popular country is Canada. In the first half of 2021, the global toy market reached US$110.97 billion, showing explosive growth.
The toy product line includes action figures, crafts, building blocks, dolls, games and puzzles, baby toys, youth electronics, plush toys, miniature car replicas, exploration toys, and outdoor and sports toys.
In addition to reading toys and flying toys, their global orders have also increased by 294% and 275%, respectively.
The data shows that the average monthly search volume of the term "TOY" is 1.8 million, and it is showing an upward trend, which is a potential product category for profits.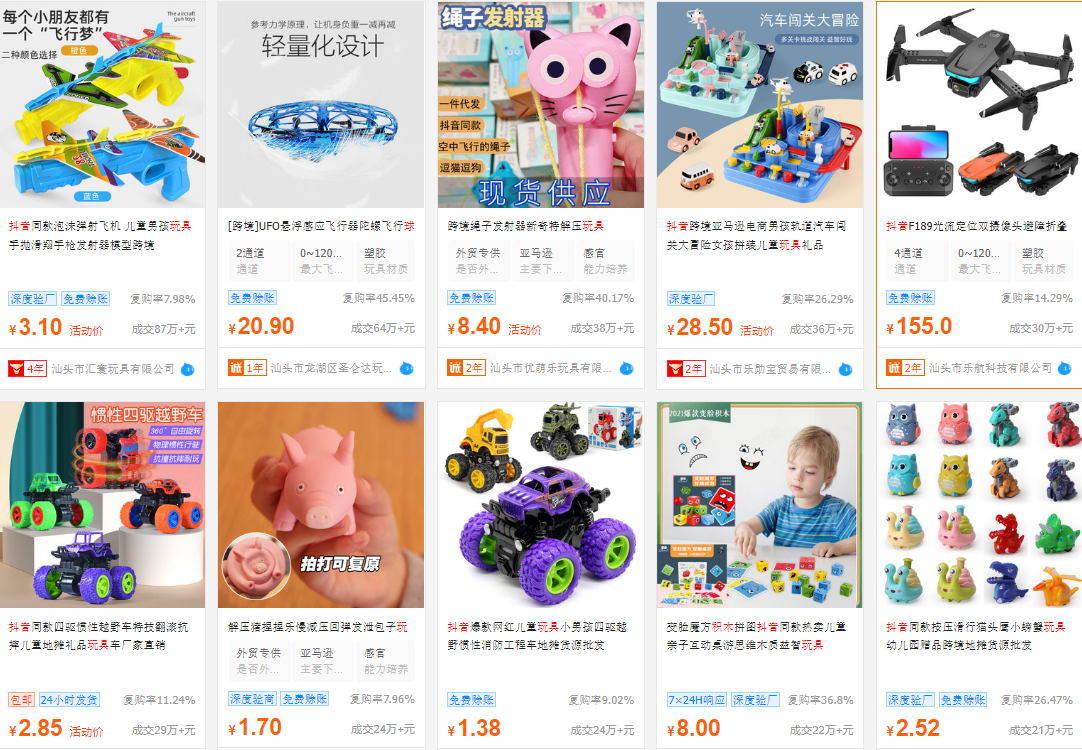 Auto parts
The global order growth (YOY) of auto parts in Shopify is 326%, and the most popular country is France.
In the past few months, auto parts sales on the Shopify platform have increased sharply, and stores selling this type of products have also increased, and are expected to grow by 3.8% per year by 2028.
Parts of motor vehicles include:
tire
Battery
Brake parts
filter
body parts
Lighting components
wheel
Exhaust components
Turbocharger
Warm reminder: To operate this kind of products requires strong professional ability. It is best to have a relatively mature auto parts supply chain and sales experience in local.
Car navigation related products
Shopify Global Order Growth (YOY): 323%
Most popular country: Brazil
According to Keywords Everywhere data, there are approximately 3,600 searches for the term "GPS navigation" per month. People are still searching for variant phrases such as "GPS car navigation system" and "Built-in car navigation system", and their monthly searches are 1,300 and 480 times, respectively.
In this category we can sell the following items:
GPS box protective cover
GPS navigation bracket
Chargers and adapters
Reminder: In addition, hikers may also need handheld GPS. Products related to handheld GPS are also a good business opportunity.
Office & Stationery
Pen
In 2021, this product has reached 540% in Shopify's global order growth (YOY), and it is mainly sold to the United States.
In the past few years, new multifunctional writing tools have emerged, such as stylus pens, inks of different colors and pencils of various sizes are becoming popular.
The main customer groups and hot-selling products are as follows:
Students: colored pencils and pens
Artist: a variety of brushes in different shades
High-income group: high-end pen brand (designed)
Enterprise: practical writing tools
Reminder: It is very important to find your target customer group and narrow the market segment.
Office chair
Office chairs' global order growth (YOY) in Shopify reached 304%. This surge in demand is also triggered by the home office trend caused by the epidemic.
Although the domestic office has been fully restored, there are still many people working at home overseas, especially in the United States. A good office chair can help them work more efficiently, reduce chronic back pain, and even reduce the problems caused by sitting posture. Chiropractic costs.
Trending data from Keywords Everywhere shows:
Office chair search volume: 1,220,000/month
Ergonomic office chair: 90,500/month
Home office chair: 49,500/month
Office chair sale: 49,500/month
So you need to target ideal customers. For example, if your target demographic is students, then your marketing may need to target their parents. If you are selling products to companies or working adults, you can directly market them to them.
The above are the 8 hot sale products with 20 trending products in 2022 for you as a reference. Every year, the popular products will not basically not change fundamentally. If you have studied the best-selling products in 2021, you may have seen some of the above-mentioned products. They are also popular products sold online in 2022. This proves that this category has not declined over time, and is even growing rapidly, which means that this type of product has a large market demand and is sufficient to accommodate new entrants. If you dropship from China, you are welcome to inquire ShipAnt all in one dropshipping order fulfillment service.